Get started with employee benefits
Applying for medical insurance
HR Hub > Benefits > Get insurance > Before you start your application > Continue

Step 1 - Select the employee to enrol for medical benefits
Select the employees you would like to offer medical benefits. The date of birth is required in order to check the eligibility for medical insurance. We've already filled out the parts for you based on the information from your directory. You'll only be advised to update the below information in the event of information was inadequate.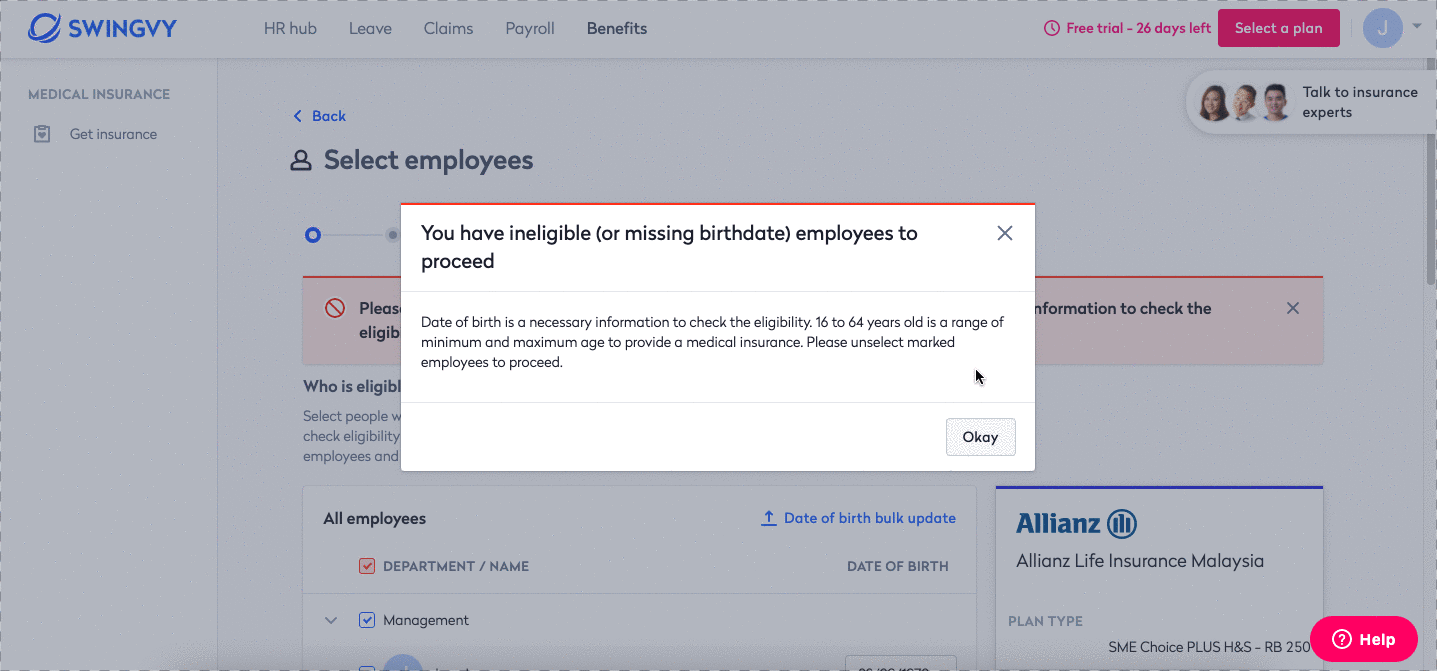 Step 2 - Confirm your application
To confirm your application, choose your coverage start date and click submit your application to verify.
Update any missing information by following the below steps:

Step 1 - Download the Application form file.
Step 2 - Open the file and read the guidelines on the first page.
Step 3 - Fill out any missing information and click Save.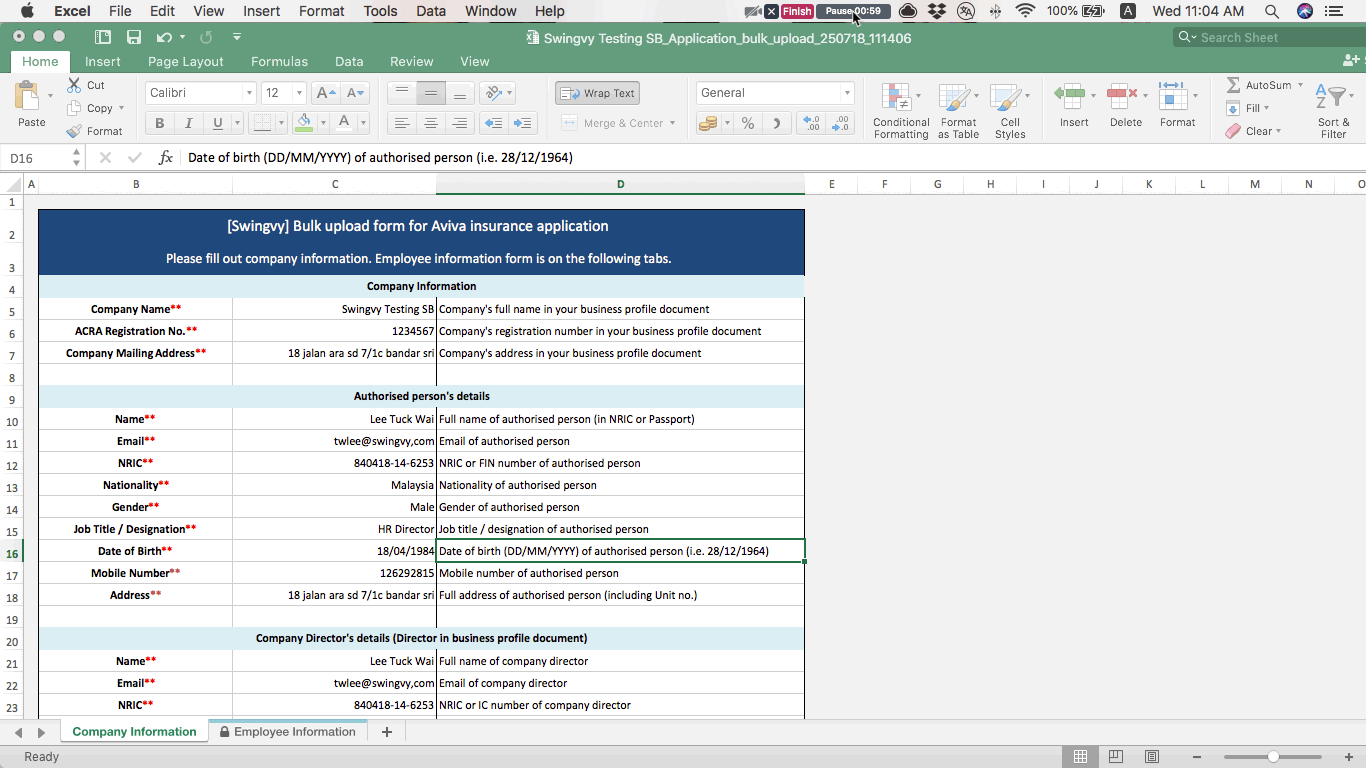 Note:
Before you apply, we strongly advise you to read the Product disclosure sheet to understand the product term and conditions.
Swingvy will verify your files and will let you know if there is incomplete information. Contact Swingvy if you need help.
Singapore customers can choose to start your policy on the next day of your application itself.
Malaysia customers have to wait for an insurance provider for the policy start date.