Get started with employee benefits
Get a free medical insurance quote
HR Hub > Benefits > Get insurance
Swingvy treasures your time, hence, we designed this superb function that allows you to generate your quotation instantaneously while engaging in your busy work schedule. You can generate as many free quotes as you wish.
Get benefits for your employee with these 3 simple steps:
Step 1 - Get your instant quote in real-time
Start purchasing the best medical plan that suits your needs by getting your quote. Answer these questions to get your instant quote in real-time and with no waiting. You can always come back anytime and continue where you left off or compare different plans here.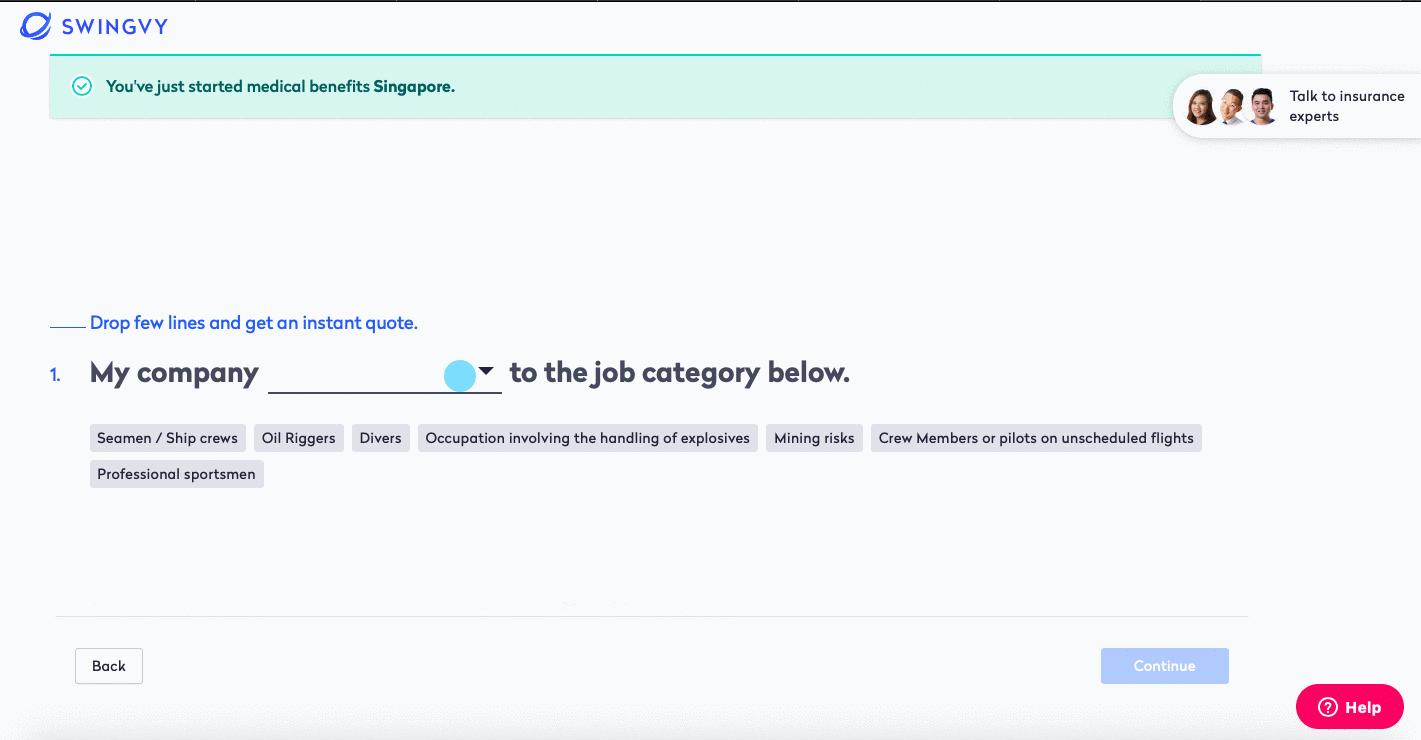 Step 2 - Submit your application (get enrolment)
Click "Continue" and Swingvy will auto-fill all information needed based on your employee profiles. All you need to do is unselect the employee that you would like to enrol for later and click submit an application.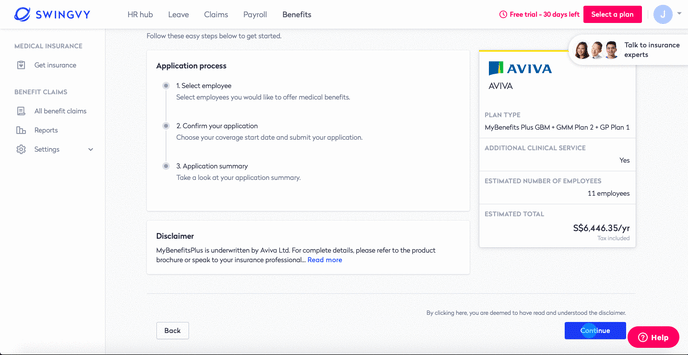 Step 3 - Application Under Review
Swingvy will contact you within 3 business days for the next steps.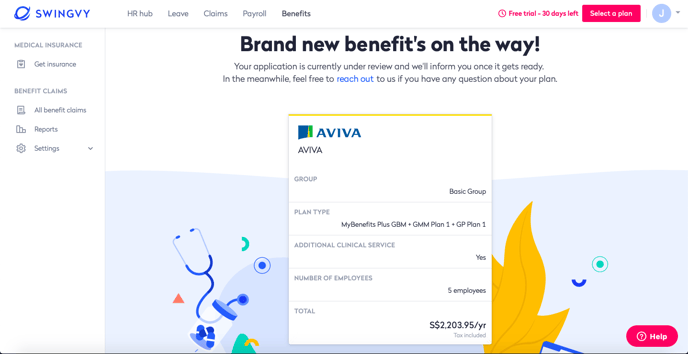 Note:
Make sure you're in the right country. Medical benefits differ by countries and each of your employees' locations (country) are automatically detected according to the country that you've set in Settings > General > Office
Licensed insurance experts will guide and advocate you with the best advice. Talk to our expert for free if you need any advice.