Leave module beginner guide
Using Swingvy Leave is easy, but getting your leave set up and running takes careful planning. Quickly follow these steps to help your team adopt Swingvy Leave :

Step 1 - Set up company workdays & holidays
Step 2 - Set up customised leave types
Step 3 - Set up leave approver
Step 4 - Manage employees' leave request history
Download step by step guide HERE
---

Step 1 - Set up company workdays & holidays
The workday can be set up to differ by offices based on the company's policy and practices. Setting this up will enable accurate salary calculations for the payroll feature.

In Swingvy, each office can have a different set of workgroup where it classifies the days your employee works. You can check the add workgroup guideline to learn more on how to set it up.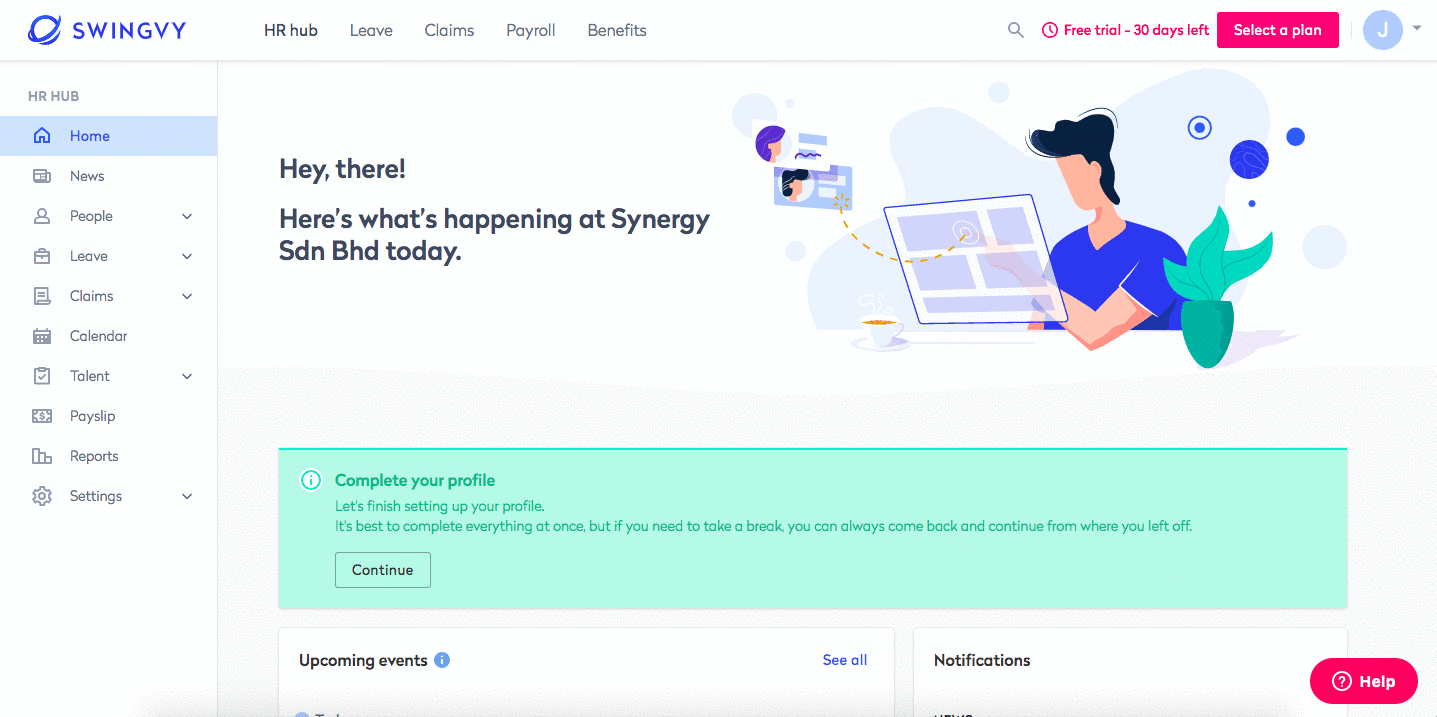 Note:

Company holidays will be auto-generated based on your company address. However, there is an option to enable/disable each holiday and add a new holiday. Learn more here.

Step 2 - Set up customised leave types
In Swingvy, the most frequently used leave types have been preset for your convenience: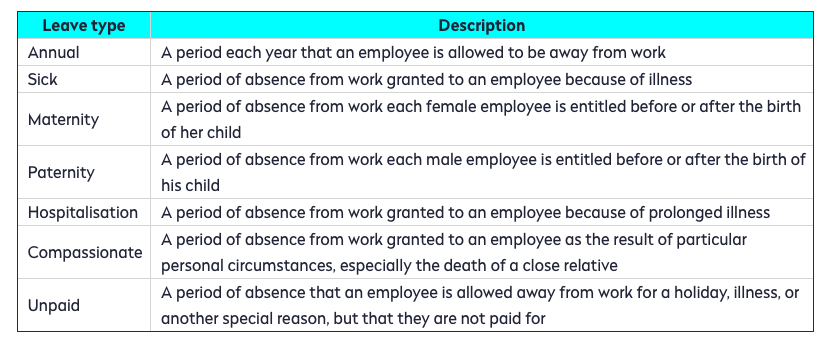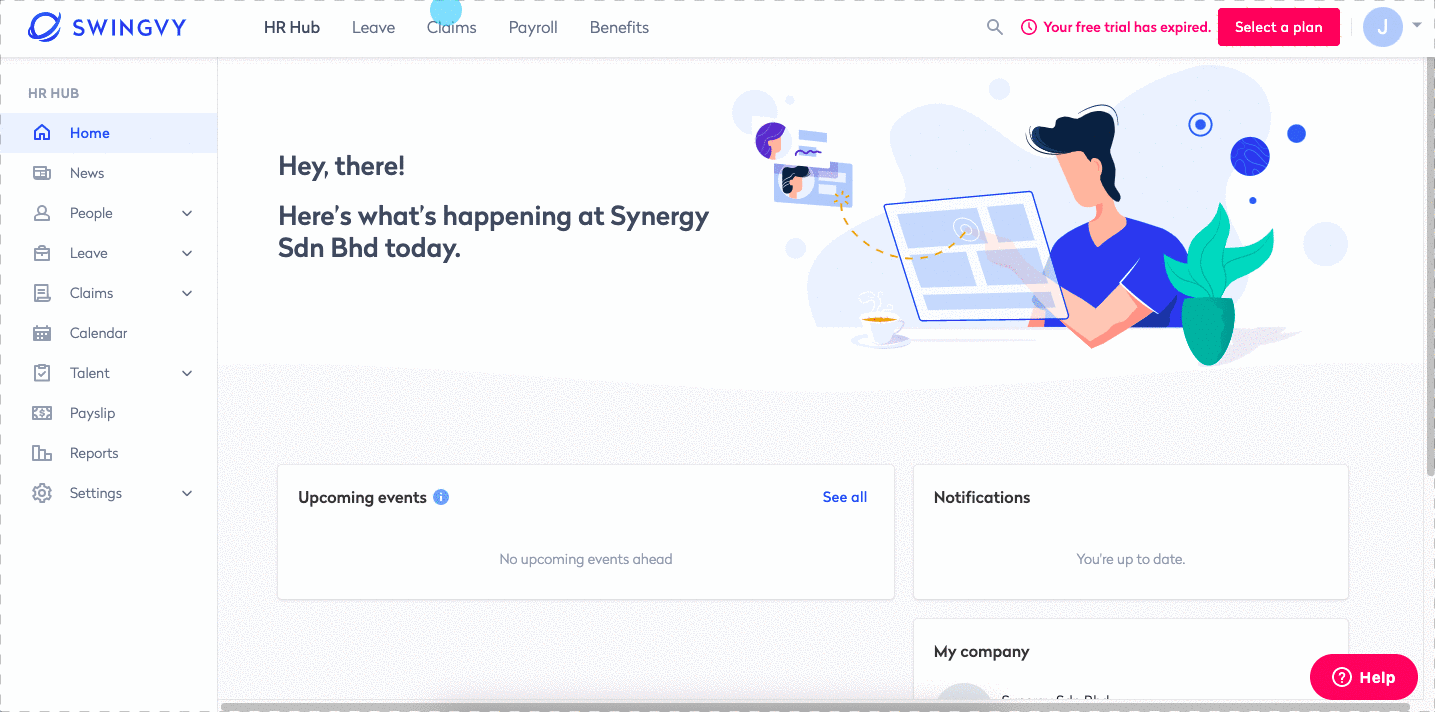 Note:
Besides the preset leave types, Swingvy allows you the flexibility to customize your leave types.
Learn how to customize leave like a pro here

Step 3 - Set up leave approver
The leave approver can approve or decline leave applications from employees. There can be up to three levels of leave approvers:

1. Reports to (the reporting manager)
2. Head of Department
3. Designated person (select an active employee)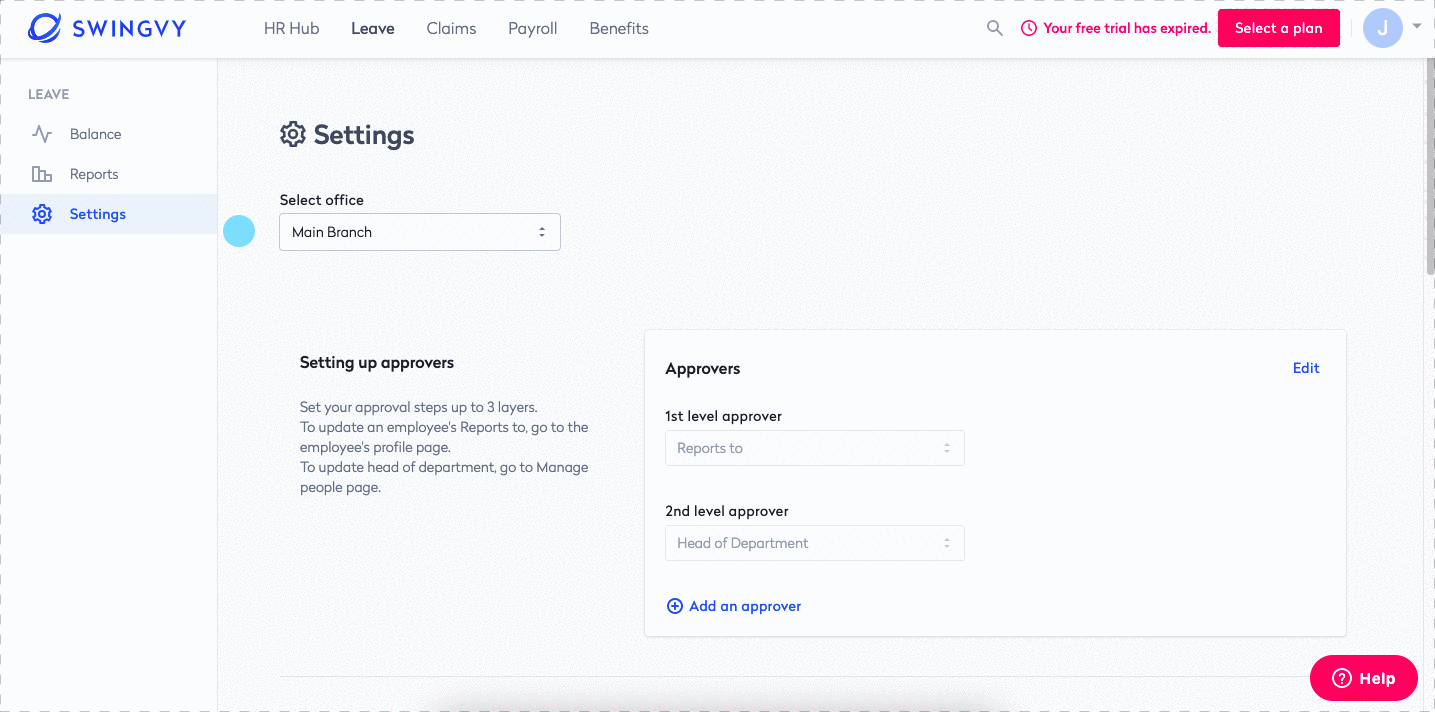 Note:
If your organisation requires only one leave approver, you may disable the multi-level approval by clicking on the trash can button in the approver's section.

Step 4 - Manage employees' leave request history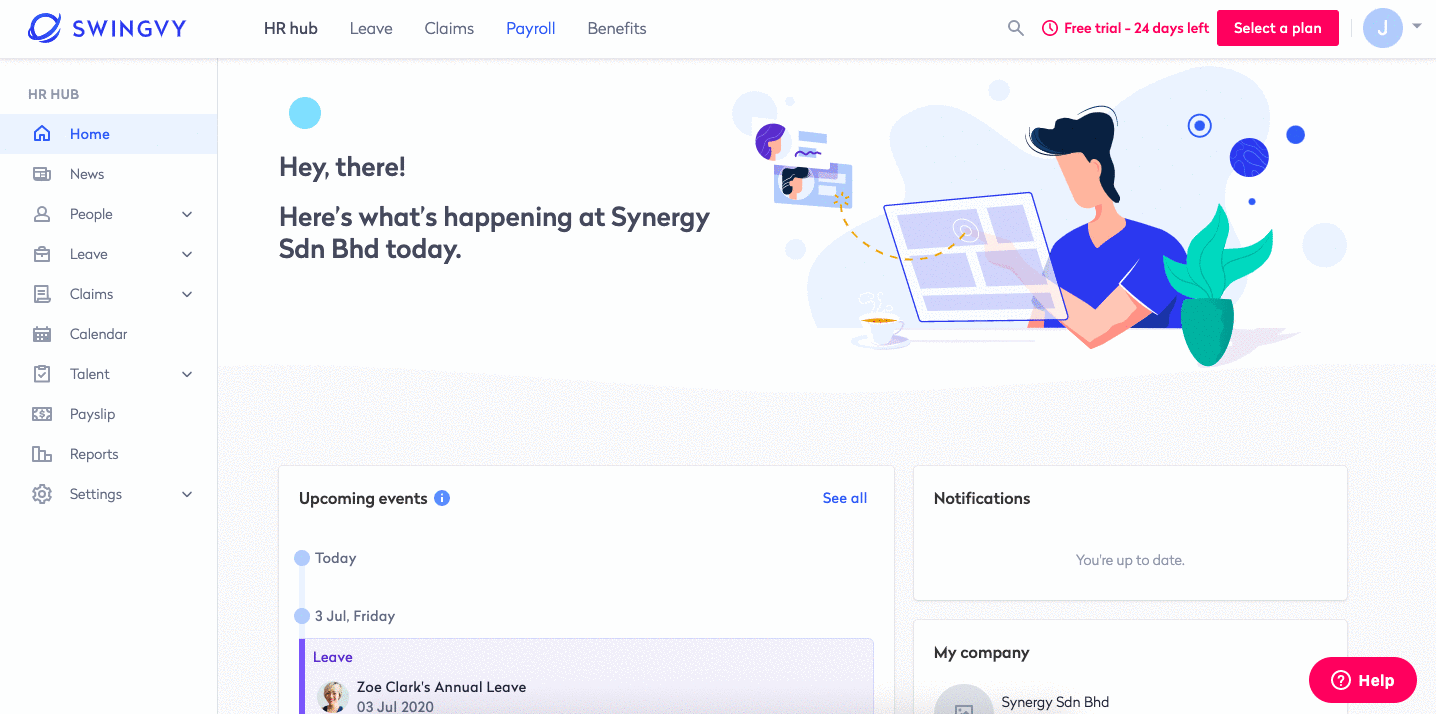 Note:
All approved leave data from your previous system will not be available in Swingvy. Kindly advise your employee to reapply for record purposes.