Leave entitlement group settings
Leave > Settings
Make your leave types precise and customised! Set the assignee and entitlement of each leave type you've created.
Add group entitlement
Example:
Refreshment leave entitlement for all employees is 3 days. However, the company decided to benefit employees with tenure for more than 2 years with an additional 2 days.

Step 1 - Go to Leave > Settings
Step 2 - Select leave type
Step 3 - Look for the "Entitlement group" section
Step 4 - Click on "Edit"
Step 5 - Add entitlement group
Step 6 - Click on "Save"

Here is how you can tackle the leave type and make it personalised for every employee:

1. Group name
2. Default entitlement
3. Add employee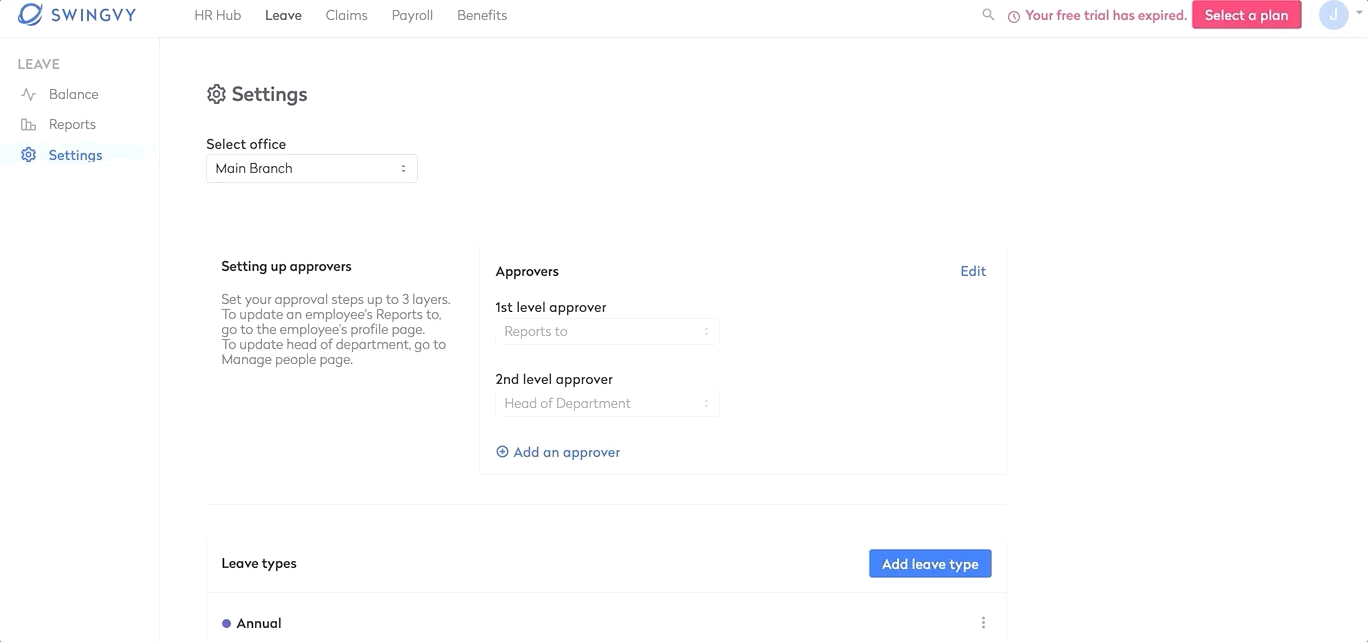 Edit group entitlement
Did you just create a wrong group entitlement? Don't worry, editing group entitlement is allowed for your convenience: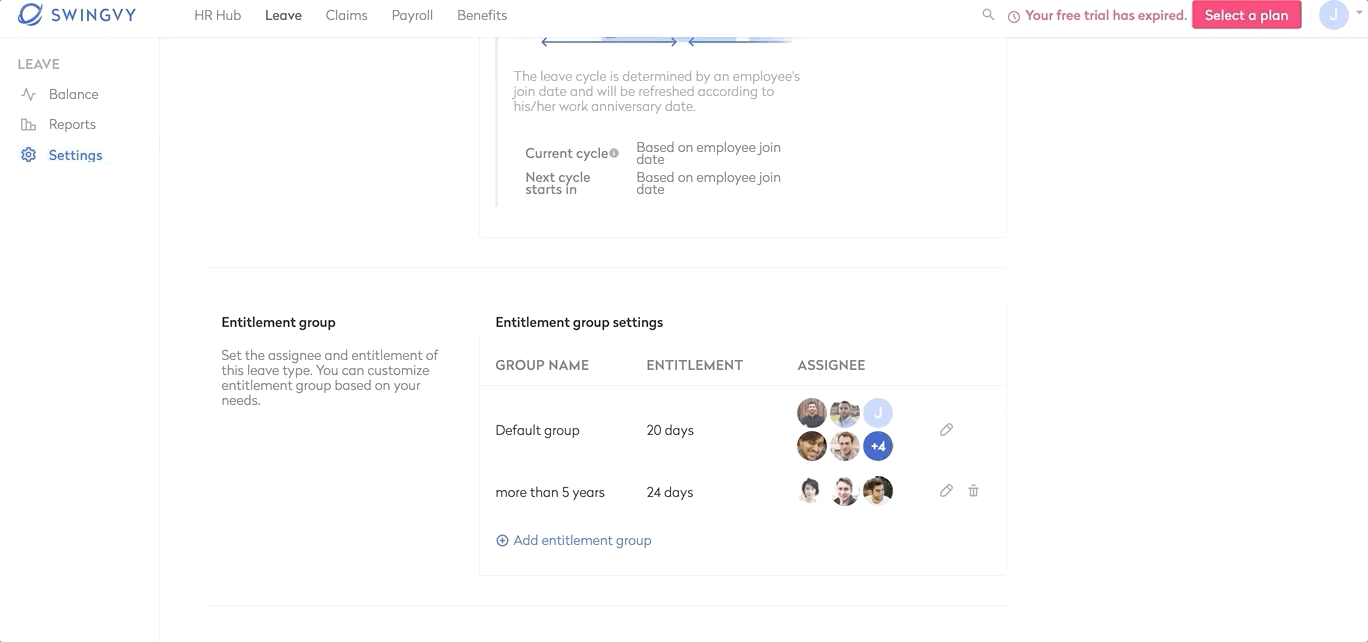 Delete group entitlement
There are times that some of the group entitlement will no longer be used. You can simply delete it by hitting the trash can button: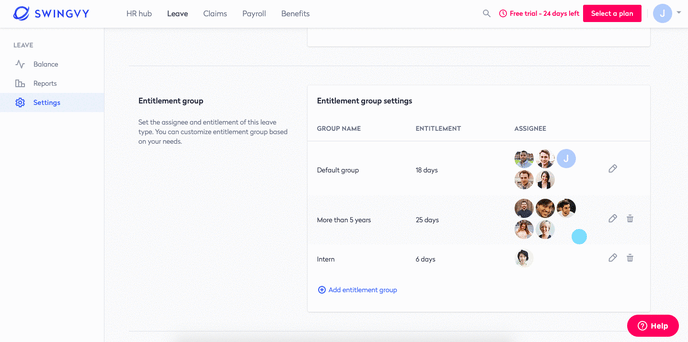 Note:
All employees in the deleted entitlement group will automatically be added to the default group entitlement.