Organisation chart
HR Hub > People > Org chart
Swingvy auto-generates the organisation chart based on your Employee Directory. This organisation chart represents the leave and claims workflows. You can manage your company organisation chart by managing your employee role in Swingvy.

Head of Department
The Head of Department will be the leave and claims approver if it is set that way.

Member
Employee

To update the Head of Department, go to People > Manage people > Roles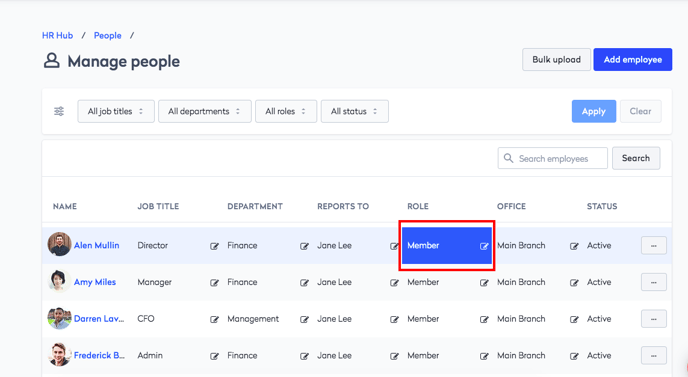 Org chart
In the org chart, you can have an overview of the company.
Navigate the org chart: You can drag the mouse to expand, collapse and have a quick profile view of the employee.
Search bar: You can search the employees and department.
Tools to navigate easily: In the navigation bar, you can navigate to expand/collapse all, zoom in/out, fullscreen, and fit to screen to have better visibility of the org chart.
Export your org chart: Now you can export the org chart in PDF or PNG format.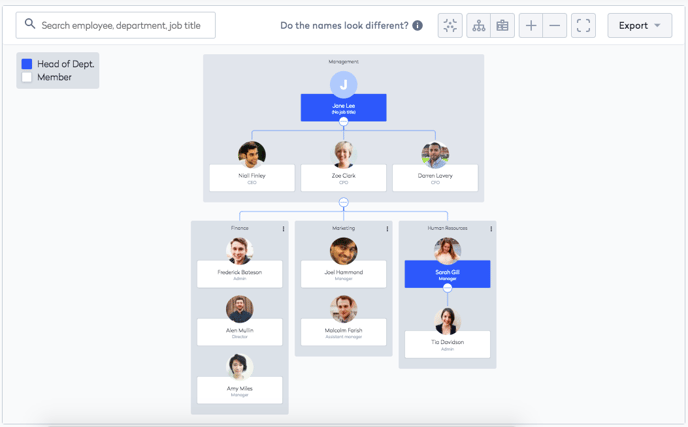 In the org chart, there's also a shortcut button where you can manage employees easily and edit their departments.