Request for payroll approval
If you've activated the approver setting, your payroll would require approval before the payroll admin can proceed to the next step.
Payroll approval is at the review and confirms step of the 'Run payroll'. You'll need to request for approval before proceeding to complete the payroll.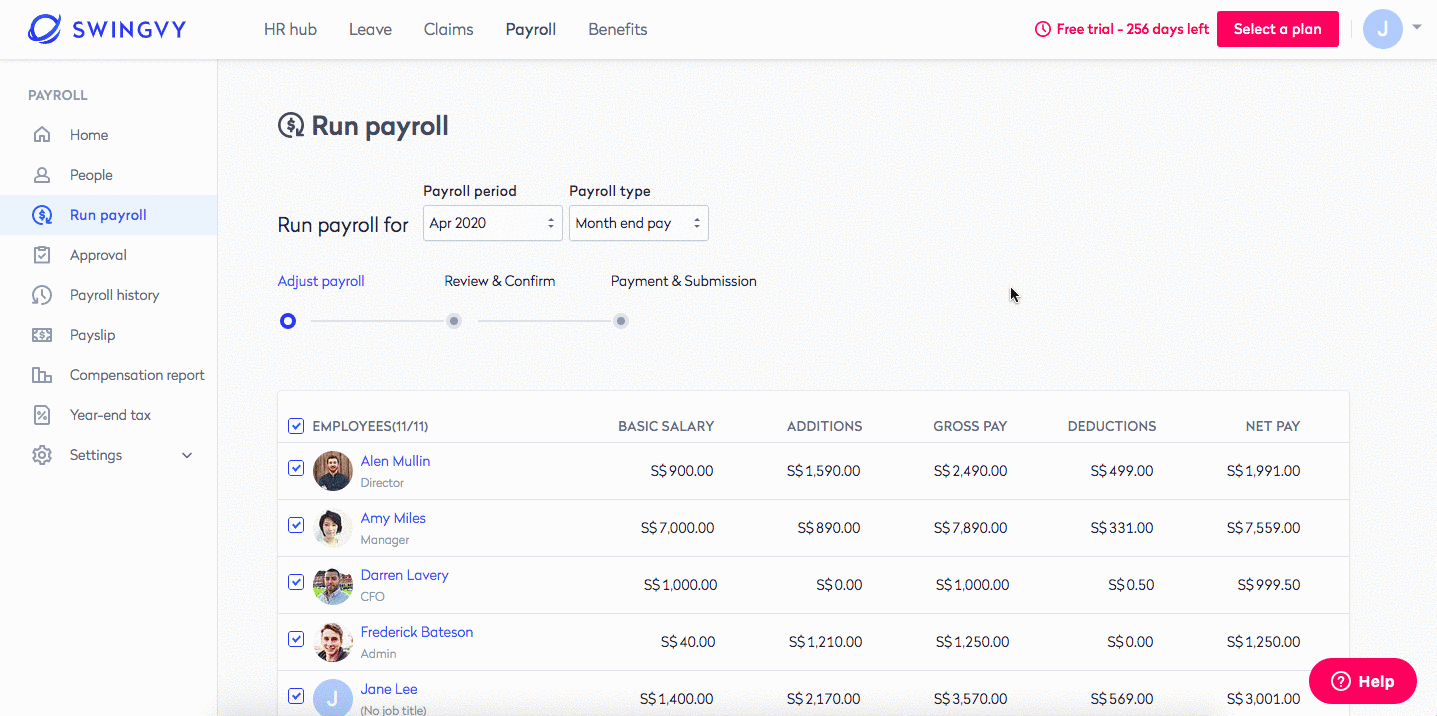 You can only proceed with the monthly payroll once the approver has approved your payroll.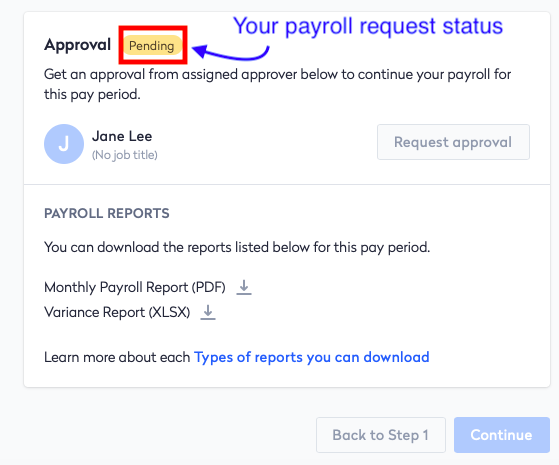 Note:
Here is the meaning of your payroll request status:
Pending - Payroll awaiting approval from payroll approval
Declined - Payroll being rejected by payroll approval
Approve - Payroll has been accepted by payroll approval
Once the payroll has been approved, the payroll admin can click Continue to proceed.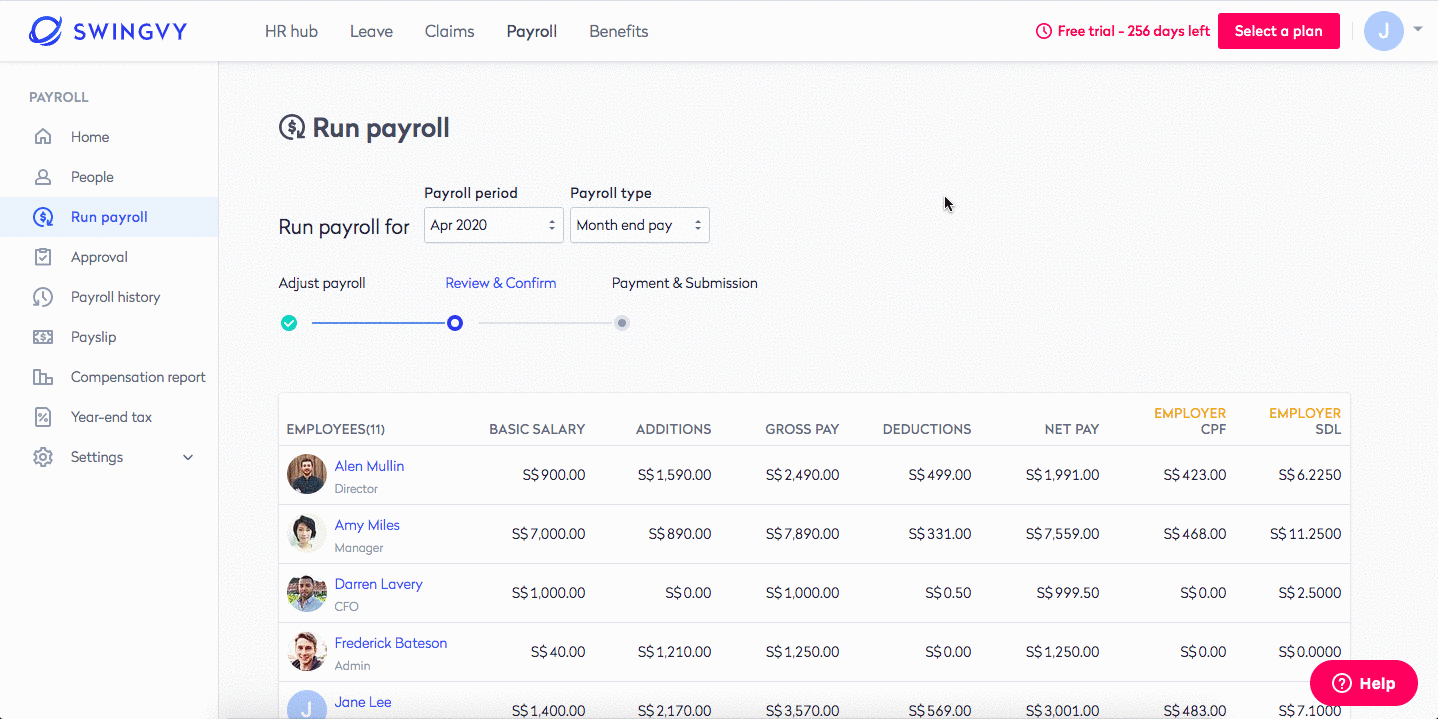 Note:
1. Once you've confirmed your payroll, you cannot go back to step 2.
2. Contact Swingvy Customer Success team via support@swingvy.com from Monday to Friday 9 AM-6 PM (MYT) (Exclude all MY & SG Public Holiday) if you need any helps.