Resend invitation to employee
HR Hub > People > Directory
Your employee should receive the invitation email immediately after the admin uploads the employee details in the People tab.
In the event your employee did not receive the invitation email, you can resend the invitation by following the below steps:

Step 1 - Go to HR Hub > People > Directory
Step 2 - Click on the "Manage employees" button
Step 3 - Look for the employee's name and click on the triple dot button
Step 4 - Click on the "Resend invitation" button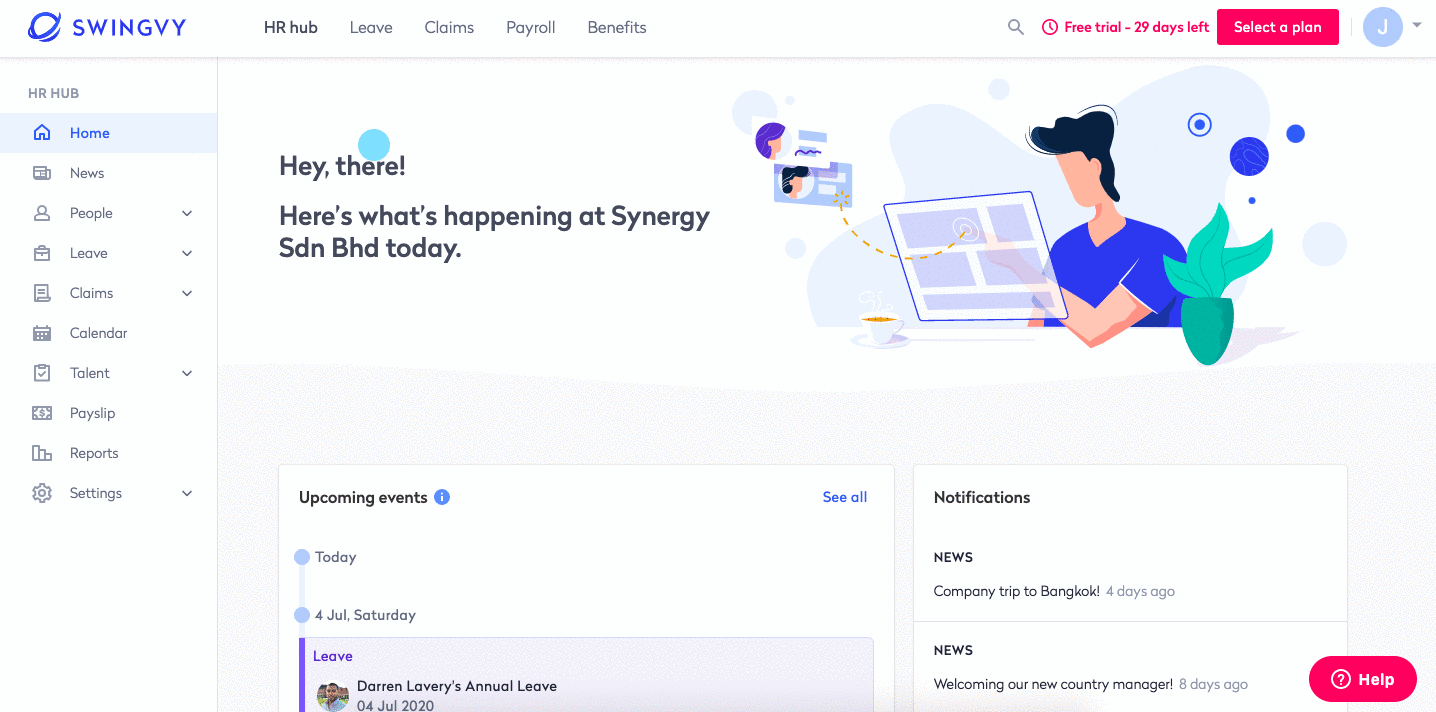 Note:
Please ensure that the employee email address is a valid email address. New invitation emails from Swingvy can be found in the inbox. In the event it was not found in the inbox, please check in the junk/spam folder.