Sign in to Swingvy
Once the account has been activated, you can easily sign in to Swingvy. There are 2 ways of signing in - via the web or via mobile app. Below are the steps to sign in Swingvy:
Sign in via the web
Step 1 - Go to secure.swingvy.com
Step 2 - Enter username (the email address)
Step 3 - Enter the password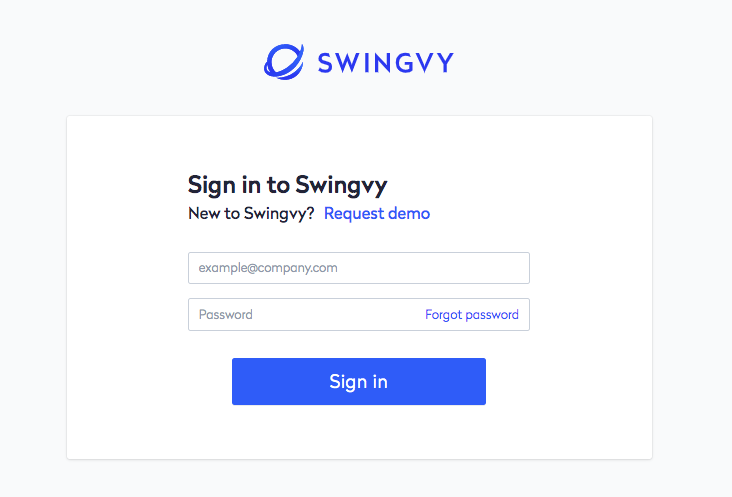 Should you receive any alert mentioning the info entered is wrong, you can redo and enter with the correct email and password. You can also opt to change the password should the password be incorrect.
Sign in via the mobile app
Step 1 - Make sure Swingvy app is already downloaded in your mobile
Step 2 - Enter username (the email address)
Step 3 - Enter the password