Step 3 - Check my leave balance
HR Hub > Leave > Request
Next, you need to ensure the amount of leave that has been given to you is accurate. If you find that the number of leave is not accurate, kindly contact your HR admin to clarify.
There are two ways in how you are able to check your available leave balance.
1. Web login
Click Leave and then Request
Check "Leave Summary" tabs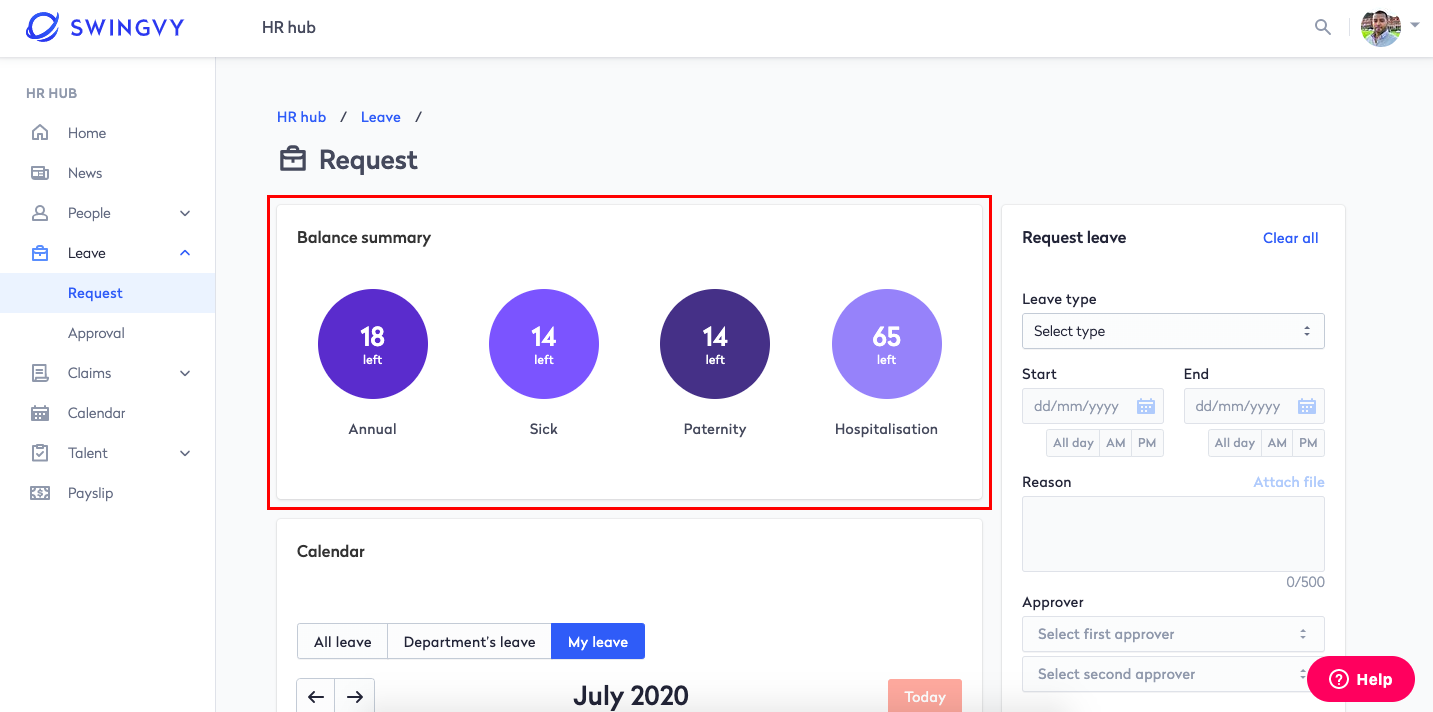 2. Mobile app
Login using your email and password
Go to Leave
Check "Leave Summary" tabs
Apple (iOS) user's view: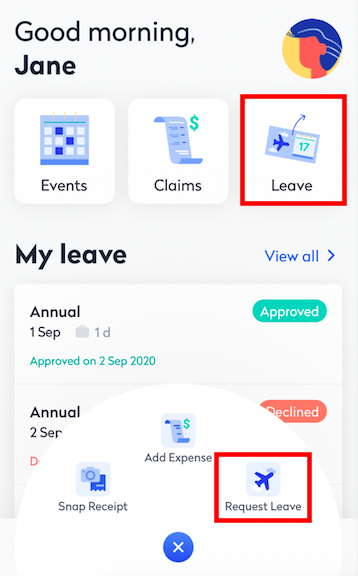 Android user's view:
Swingvy tip:
For Android users, you would need to click "Request Leave" before you would able to see the "Leave Summary"