Step 3 - Fill up and upload the employes' information
Upload employee information data
Most of the employee information that you've uploaded in the HR Hub is already available in this section. However, it is still inadequate for running your Payroll. Additional information required in this record are:
Employee information
Bank & Statutory
Follow these steps to start adding your Employee Information Data:
Step 1 - Go to "Settings" and click "Company Details"
Step 2 - Scroll down until you see Employee Information Bulk Upload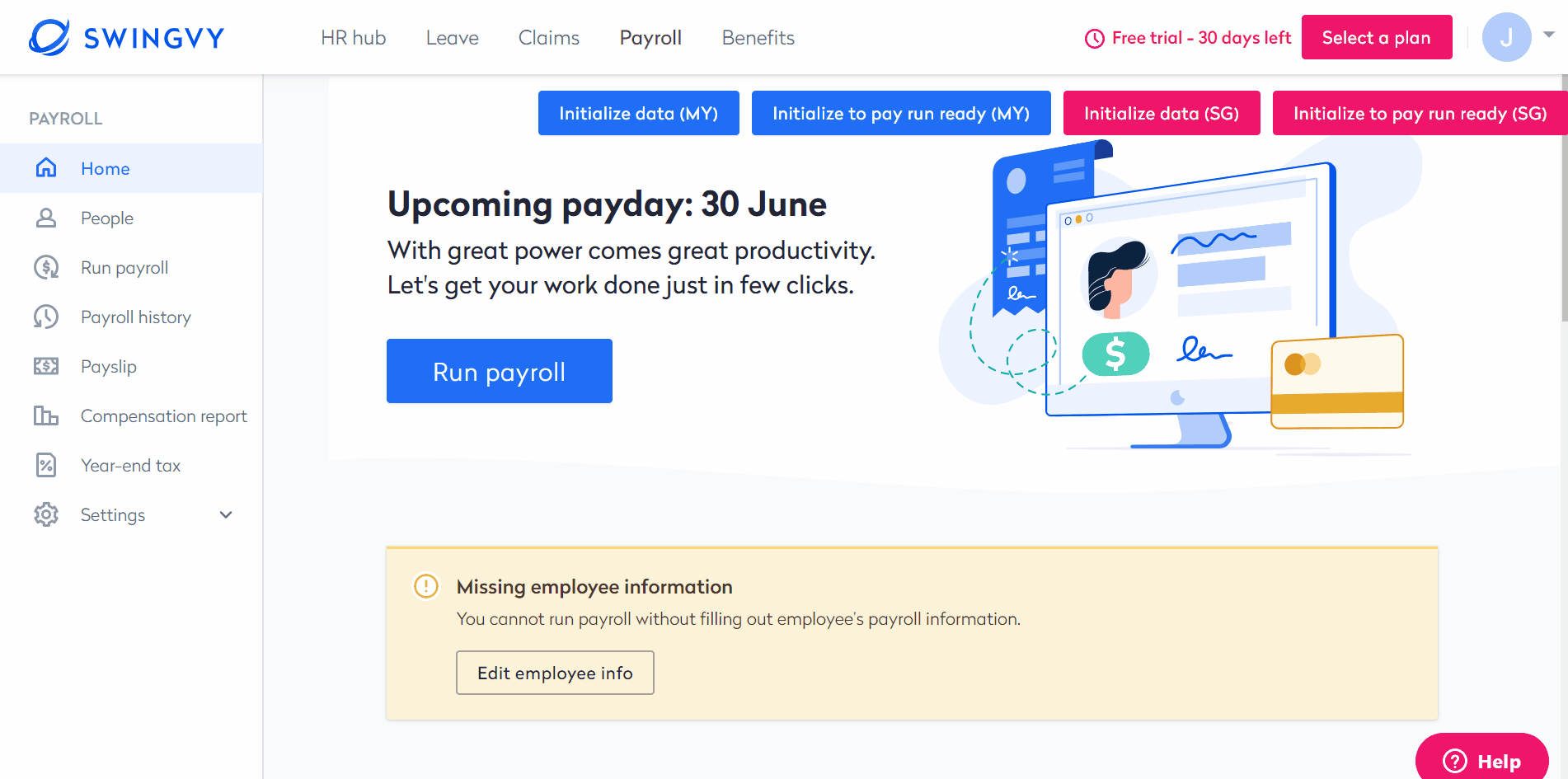 Step 3 - Download the spreadsheet by clicking "Download"
In the spreadsheet, you can enter all information through tabs. All the employee records will be exported with current information from HR Hub. Refer to the below instructions before filling out. The actual form is on the following tabs.
Note:
1. All 'Required(**)' columns must be filled in including your own data 2. For the employee who doesn't have Malaysia NRIC, kindly put dummy number with format 000000-00-0000 in IC number column (example: expatriates, foreign worker)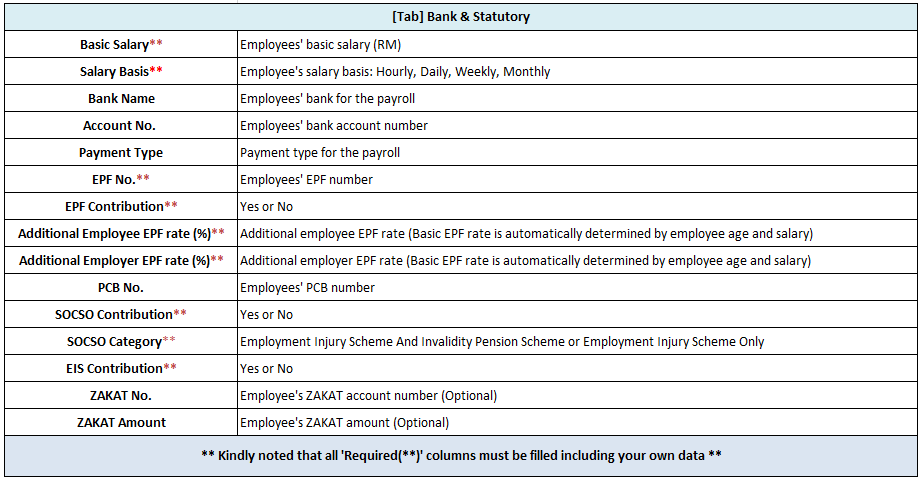 Step 4 - Click Save and upload back into Swingvy
Step 5 - Click Validate & Import when the uploading is done