Submit a medical claim - Clinical
If your company provide GP claims to you, these claims pay for the clinical outpatient consultation, medical fees, outpatient diagnostic x-ray and laboratory tests when the Insured Member visits a General Practitioner under the FWD panel of clinics or polyclinics.
(a) My medical coverage cover outpatient treatments
Great! This means the medical insurance you have covers outpatient treatments that are done without staying in the hospital. Walk into any panel clinic and present Aviva mobile apps
To find a nearby panel clinic, advice your employee to click MyBenefits > Find clinics/Hospital in My benefits: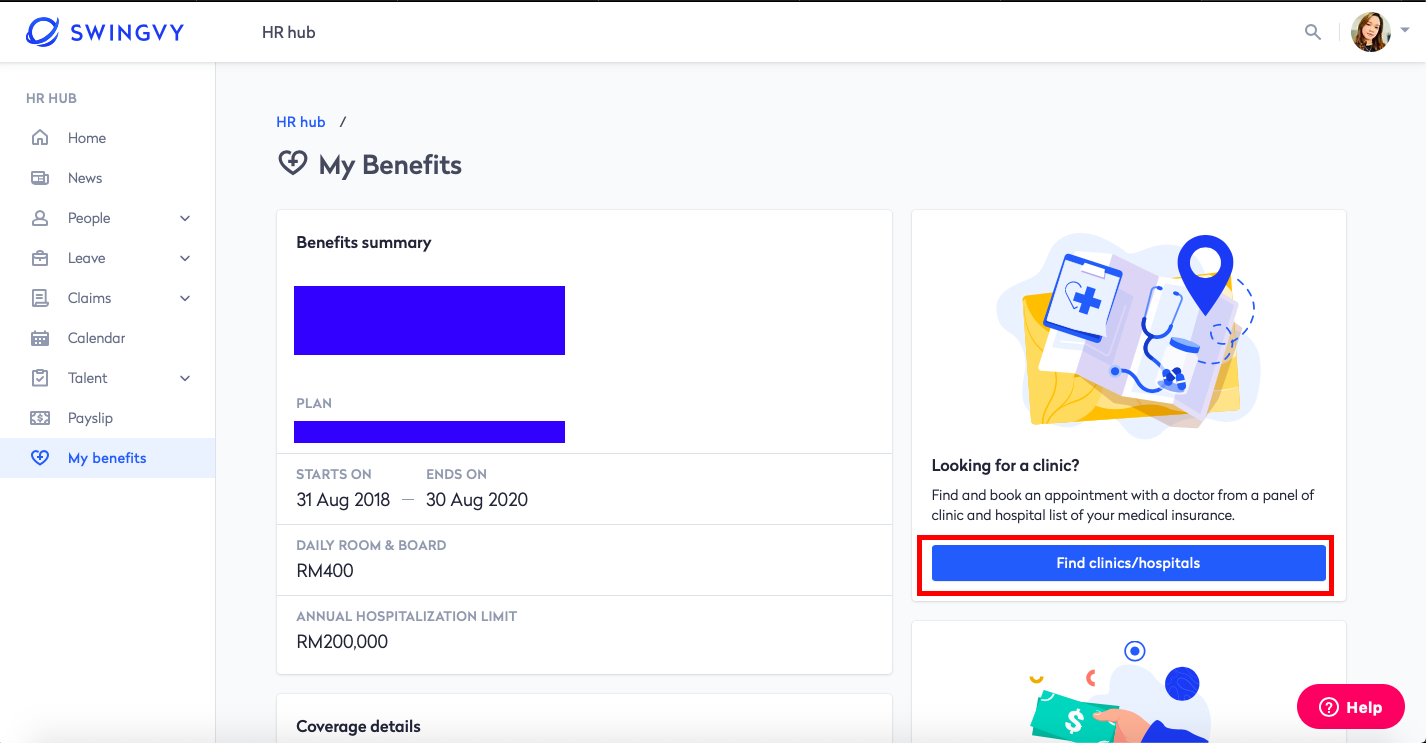 (b) My medical coverage does not cover outpatient treatments
If your employee's medical plan does not cover outpatient, you still can go to any clinic and claim. Please use to submitting your medical claims.
Note:

Insurance companies are expected to promptly assess all of the claims that are made, and to pay out all claims that are covered by the wording in their policies.
If the insurance company needs more detailed information before making a decision, it will let you know what information it needs from you within 10 business days of receiving your claim.