Submit expenses claims via mobile app
In the mobile app, you can submit a claim in three simple steps: snap receipt, add expenses and create a report. The order of creating claims via mobile is different from the web. On the web, the report should be created first and only then the expenses can be added. For submitting the claim via the web you can follow the steps here. To submit it via mobile, please follow the below steps:
Step 1 - Click on the + button and select snap receipt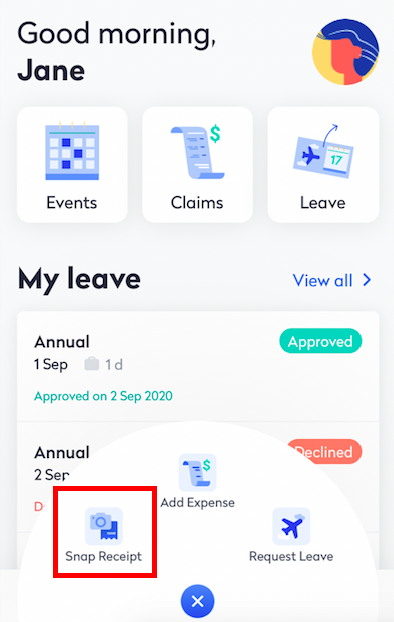 Step 2 - Snap your receipt or choose from the file/gallery
Step 3 - After the receipt is snapped, click on add details (or you can delete the receipt should you need to take a clearer photo)
Step 4 - Enter the relevant information of the claims respectively
Step 5 - Then, click the Add new expenses button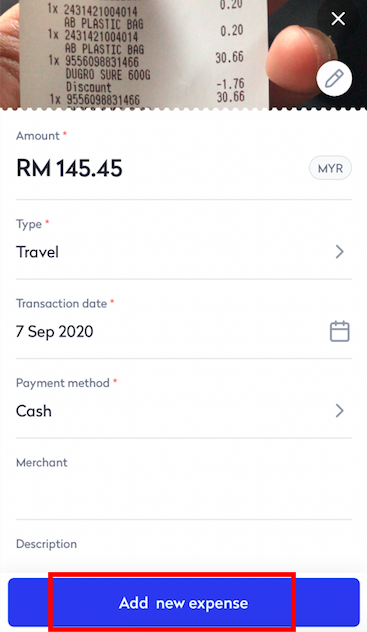 Step 6 - You can change the report name following your company format by clicking edit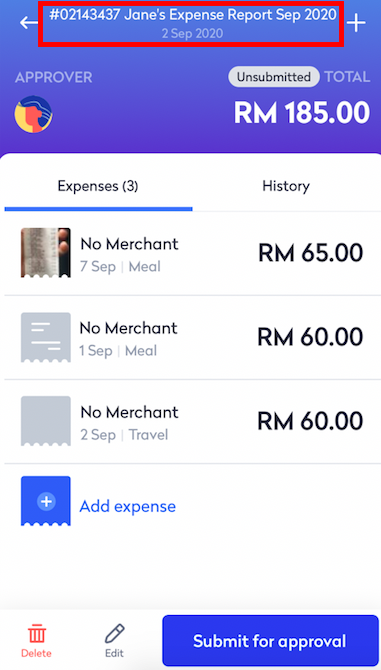 Step 7 - You can add a new expense by clicking the + button on the top right page
Step 8 - After adding all expenses, you can click on the submit for approval button to send the claim
Note:
You can always click on the claims menu to add or edit any claims that have not been submitted.