Most of the employee information that you've uploaded in HR Hub is already available in this record. However, it is still inadequate to run your payroll. Additional information required in this record are:

Employee and personal
Bank and statutory
Follow these steps to start adding your employee information data:

1. Go to "Settings" and click "Company details"
2. Scroll down until you see Employee Information Bulk Upload
3. Download the spreadsheet by clicking "Download"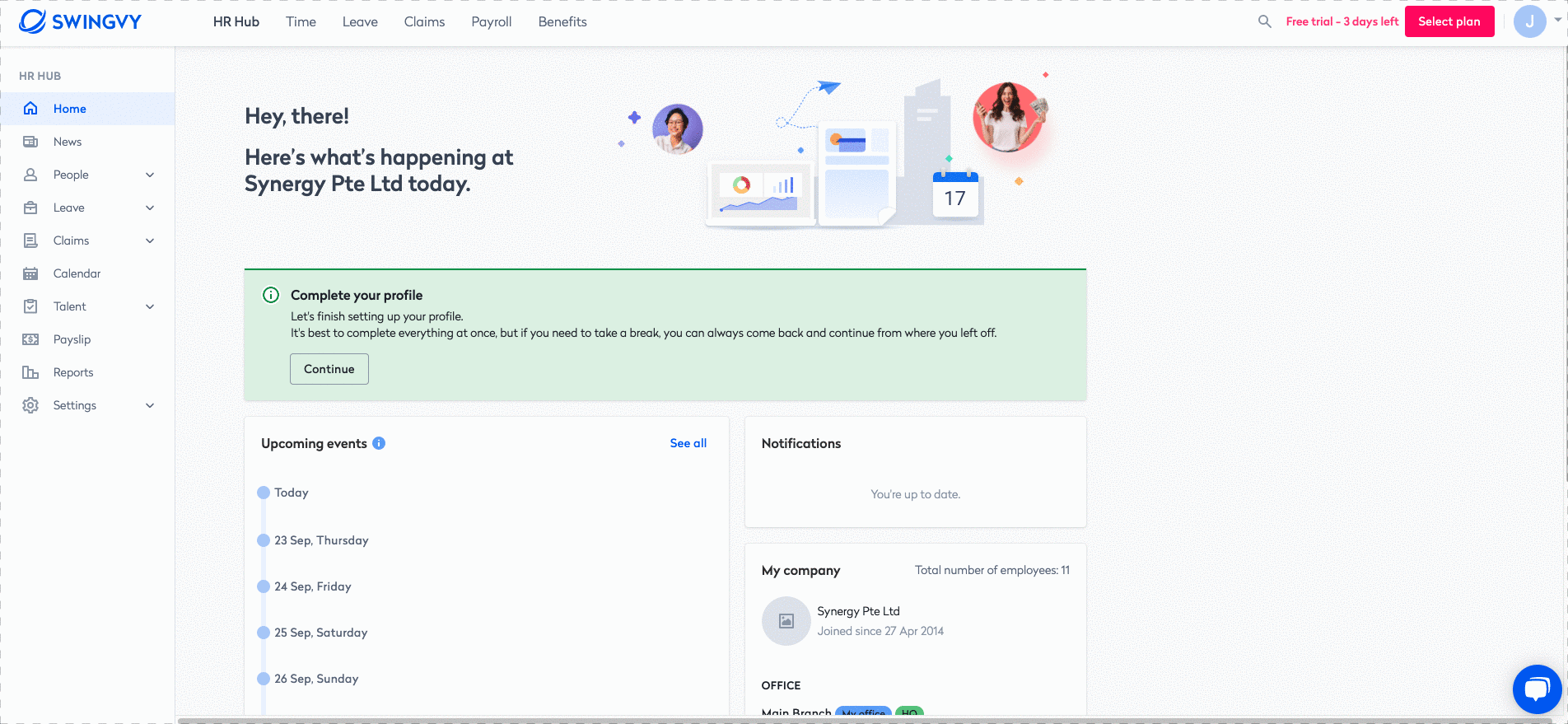 In the spreadsheet, you can enter all information through tabs. All the employee records will be exported with the current information from HR Hub.
Refer to the below instruction before filling out. The actual form is on the following tabs.
Note:
All 'Required(**)' columns must be filled including your own data.
Important note!
For account numbers, please omit dashes, spaces or any characters. The account number format is in number only. By having other characters, it will cause a blank bank file.
4. Click Save and upload back into Swingvy

5. Click Validate & Import when the uploading is done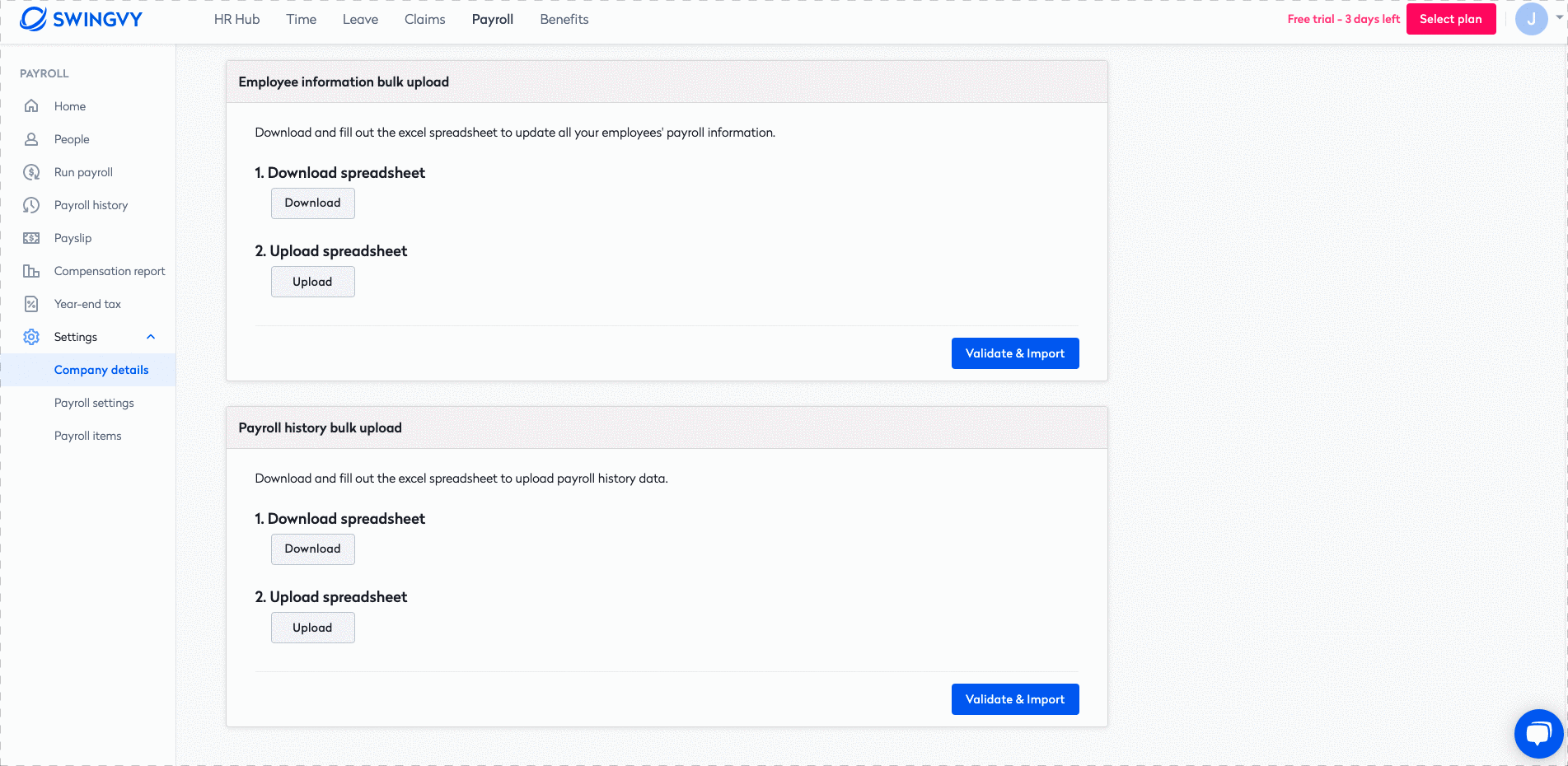 Note:
1. In situations whereby you've uploaded your file but there is an error message prompt out, most likely is it because of incomplete data. Kindly check the column we have highlighted in the error message.
2. If the error message still prompt out even though you have provided the data, kindly contact
Swingvy Customer Success
team Monday to Friday 9 AM-6 PM (MYT/SGT) (exclude all Malaysia & Singapore public holidays)