StaffAny Rostering & Time tracking
Set-up 1. Connect Swingvy to StaffAny
Integrate with StaffAny to pull work hours tracked in StaffAny into Swingvy for payroll.
StaffAny is a workforce management solution for companies that engage hourly workers. The most common way to manage hourly workers today is via clunky spreadsheets. The process is time-consuming and tedious, and we believe more needs to be done.
Now, you can easily connect StaffAny to Swingvy to decrease the manual work and increase the accuracy of running payroll based on work hours tracked and consolidated in StaffAny.
In order to connect Swingvy to StaffAny, please follow the steps below:
Step 1 - Go to HR Hub > Settings > Integrations
Step 2 - Click on "Configure integration"
Step 3 - Click on the "Settings" button on the right-hand side of the page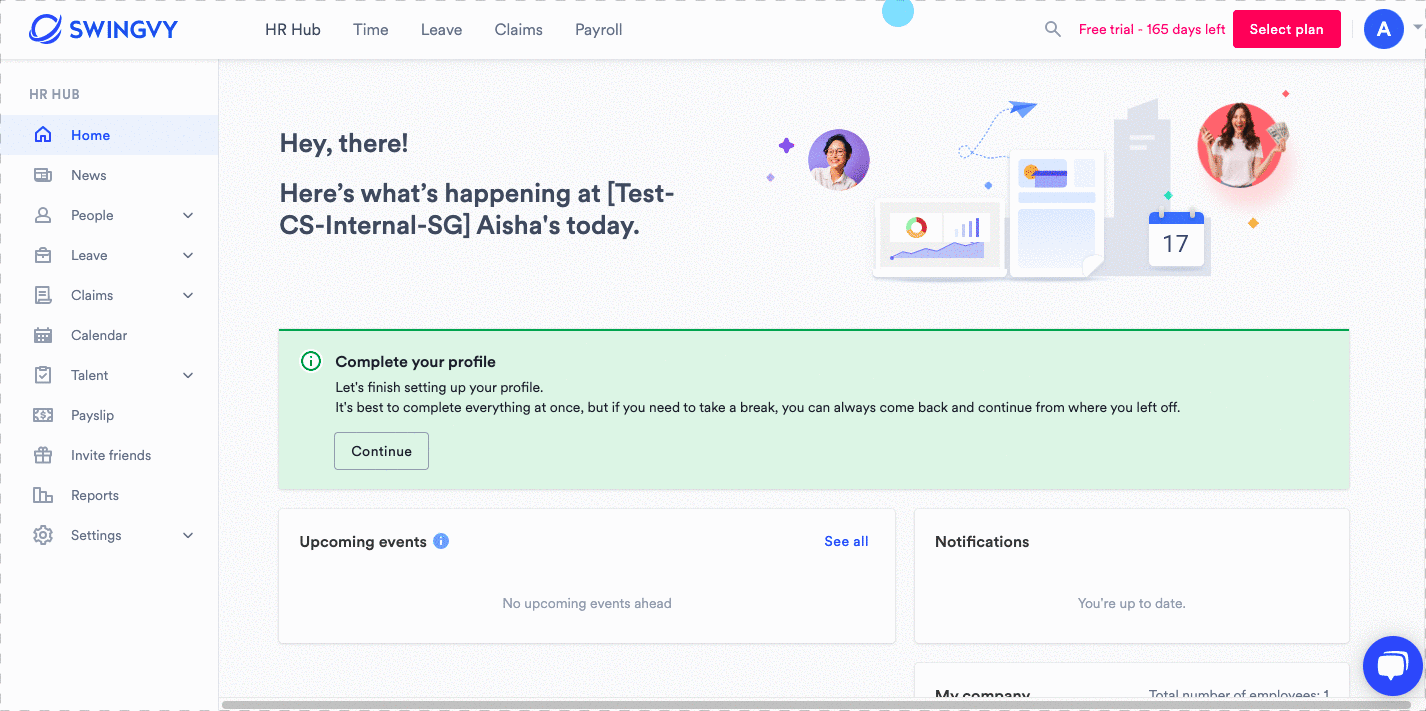 Step 4 - Go to your StaffAny account
Step 5 - In StaffAny, go to Settings > Integrations > Swingvy


Step 6 - Copy API token and Organisation ID from StaffAny and paste it in Swingvy - Configure settings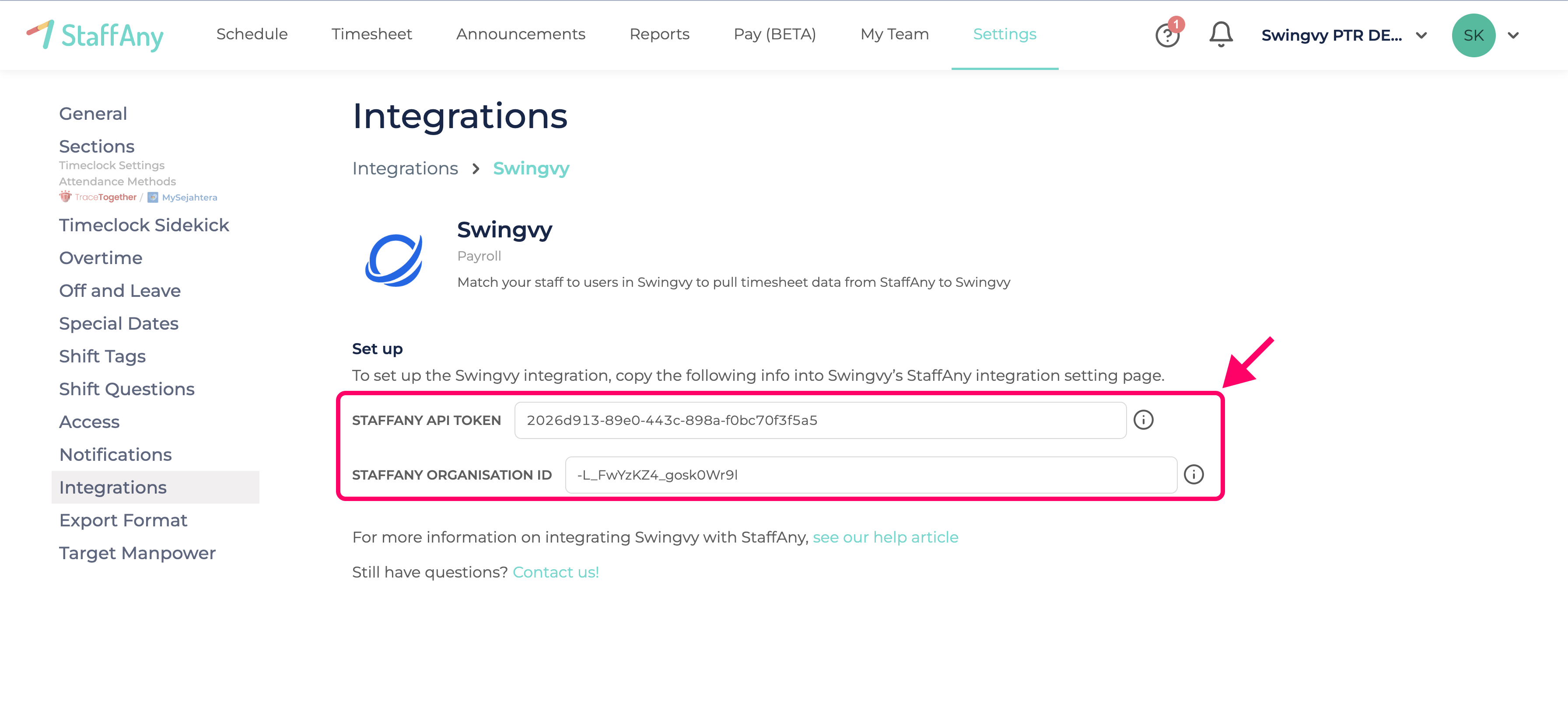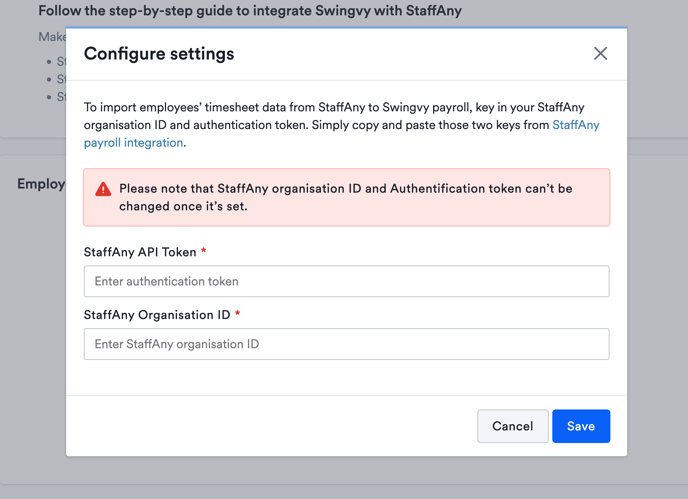 Note: You are no longer able to change the API token and Organisation ID when they are set.
---

Next step: Set-up 2. Map employees with StaffAny