Create and submit claims
HR Hub > Claims > My claims
Before you submit your claims, make sure you know and have on hand the following:
Original receipts
Contact information to put on forms and supporting documents
Reports are submitted within a specific period which is set by your company
Approval is required before your claims can be paid into your bank account
Step 1 - Create a Claim Report
To create a claim report, follow these sub steps:
Step 1 - Click on the create report
Step 2- Enter the report title (example: April's 2019 claim)
Step 3 - Select the date range of the report submission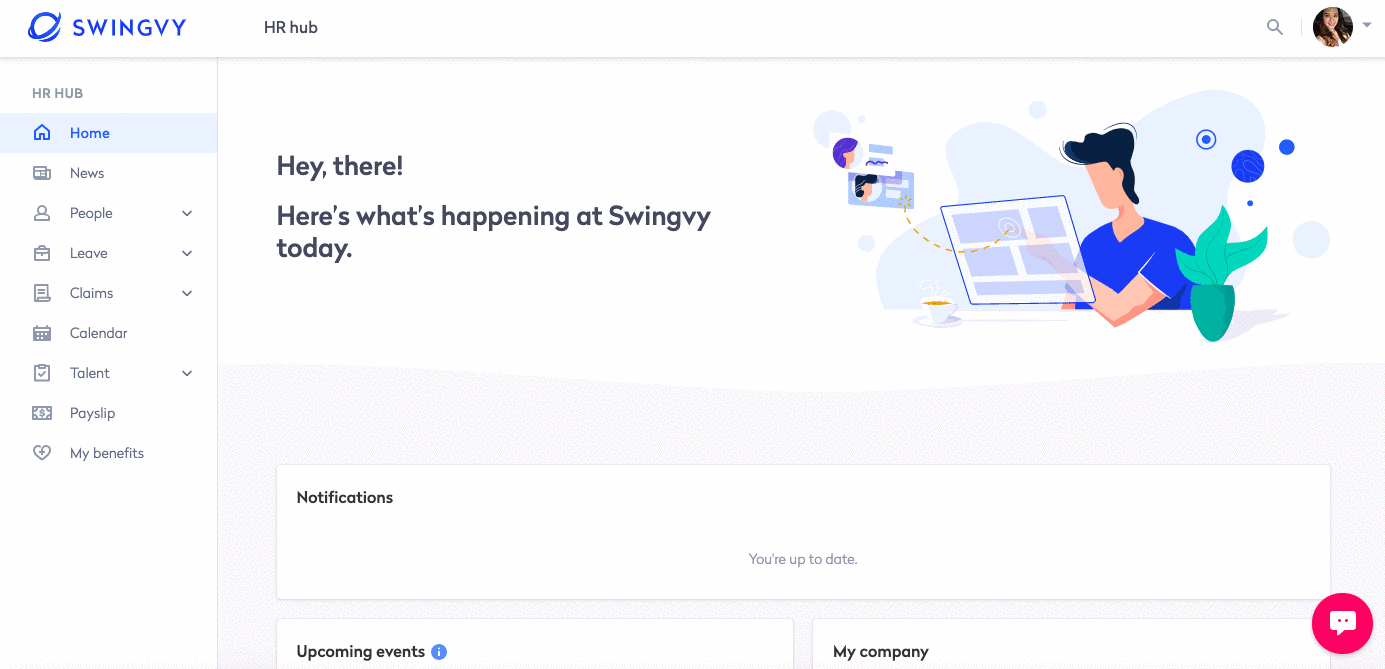 Step 2 - Add Claims
Click Add claim to begin.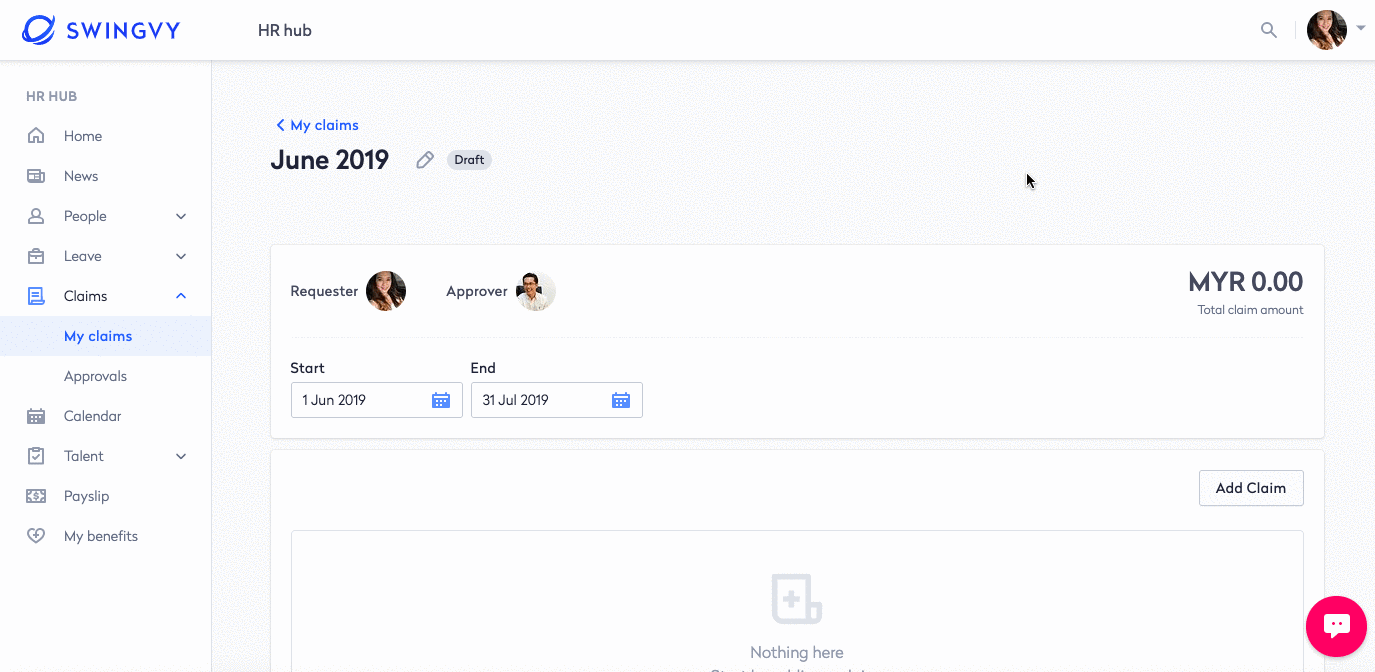 Note:
File size attachment is 200px X 200px with max file size 5mbps
For iPhone users, kindly disable live photo feature before you snap your claims receipts
Step 3 - Submit for approvals
Once you are done with all the claim items, don't forget to submit for approval.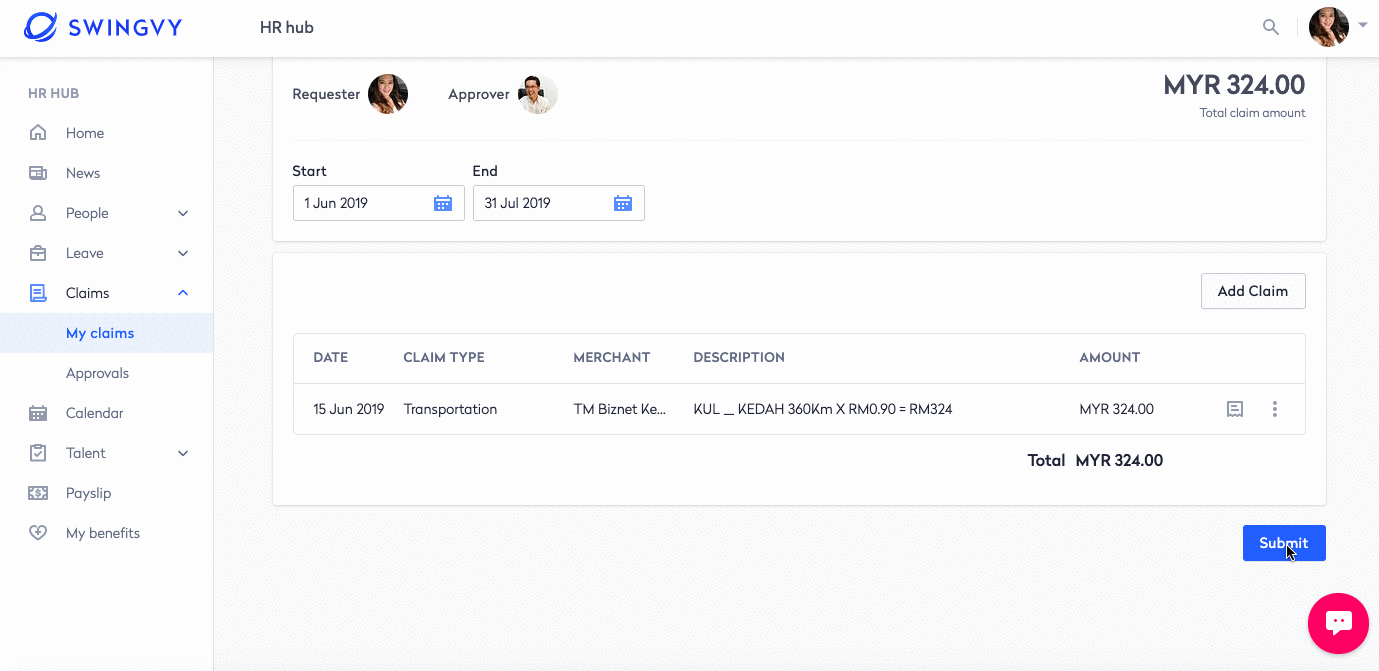 The claims status will show pending after you submit it and it will only change to approved once the approver has approved the claims.