Enable multi-level leave approval
Leave > Settings
In Swingvy, the leave approval is set to 1 level by default. The approver can be set as the 'Reports to', Head of Department or Designated person.




You can add up to 3 levels of approvers under multi-level approval. Here's how:

Step 1 - Go to Leave > Settings
Step 2 - Select office (only if you have more than 1 office)
Step 3 - Go to "Setting up approvers" section
Step 4 - Click on "Edit" at the "Approvers" section
Step 5 - Click on "Add an approver"
Step 6 - Select approver
Step 7 - Click on "Save"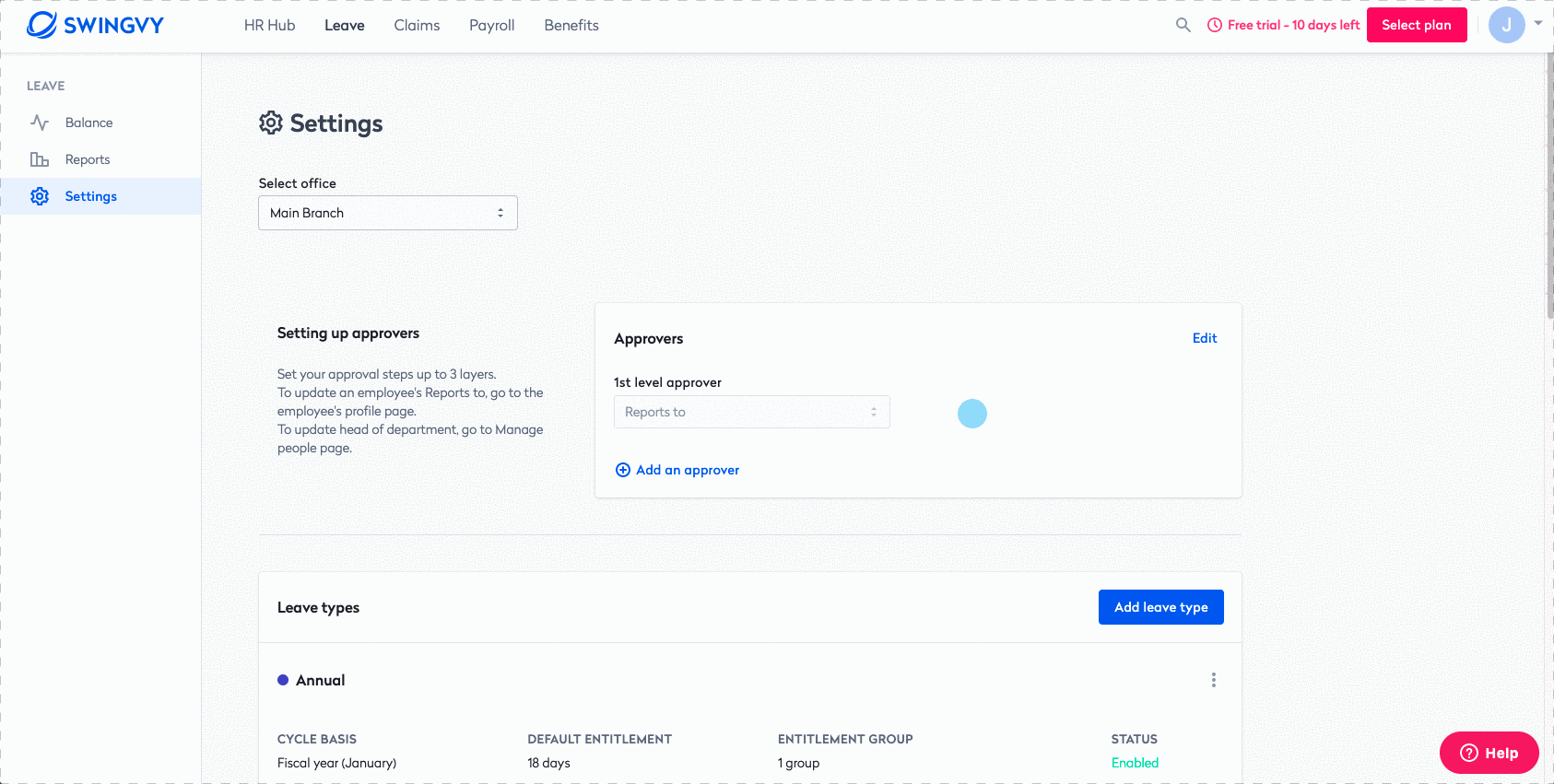 In the event your organisation requires only one approver, you may disable the multi-level leave approval by clicking on the trash can button.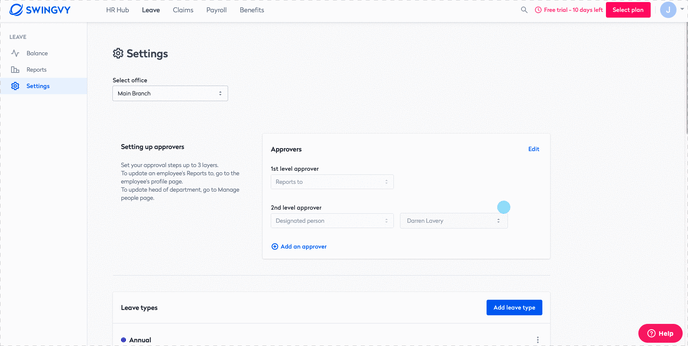 A leave application is concluded as Approved only if it goes through the entire workflow without being rejected at any stage. By enabling a multi-level of approval, all leave requests must be approved by all approvers before being displayed as Approved at the employees' end.


Note:
You are able to set different leave approval settings for different offices you have. Make sure to select the correct office before proceeding with the settings.