Generating EA form
According to the Inland Revenue Board of Malaysia, an EA form is a Yearly Remuneration Statement that includes your salary for the past year. In Part F of Form EA, you could file for certain tax exemptions that can reduce your overall chargeable income.

In this section, Swingvy admin can decide either to send or download your employee EA form. You can follow the below steps to download the EA form from your account:
Step 1 - Click at the year-end tax and choose EA form
Step 2 - Select the year of the EA form to be sent to the employee
Step 3 - You can send to all employees or selected employees
Step 4 (optional) - You can download the EA form for future references. The EA form will always be in Swingvy for each year.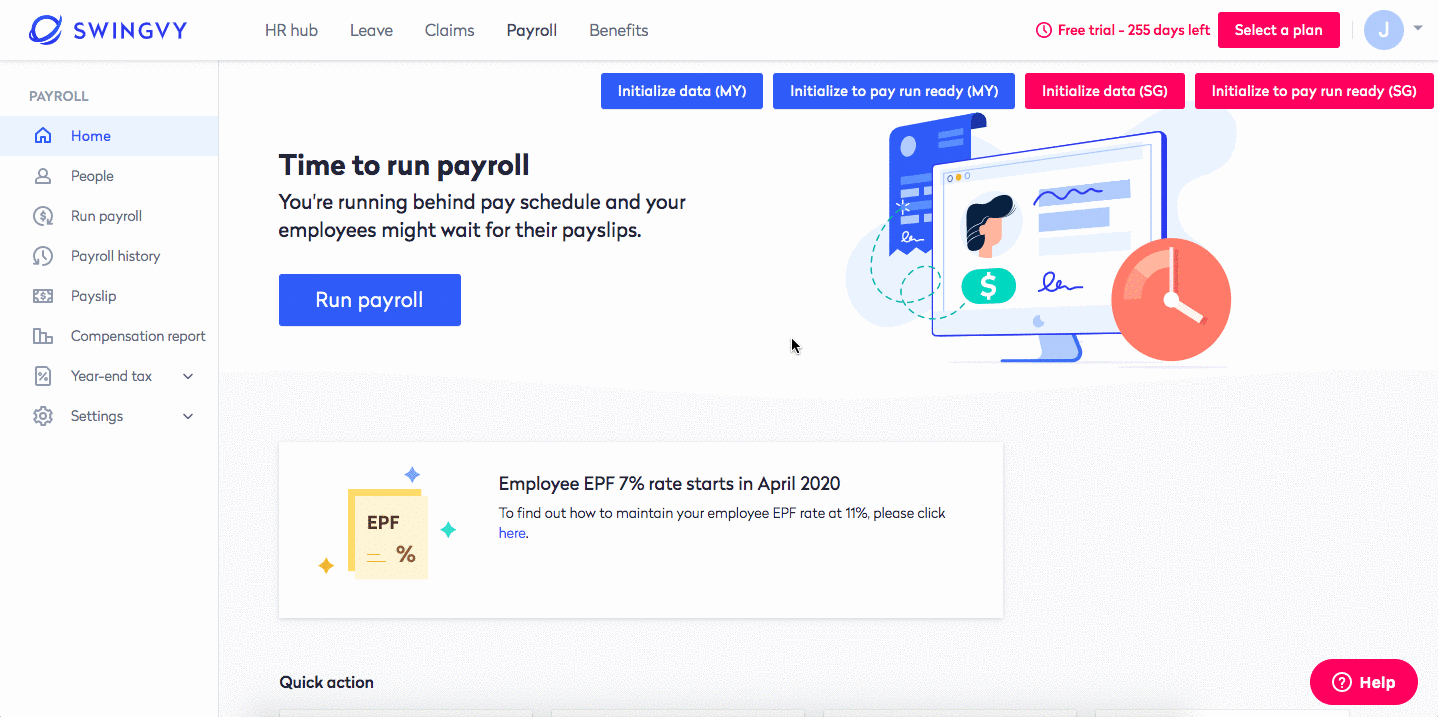 If you choose to send it to your employee, your employee will receive it via the email that has been used to sign in Swingvy. Click on Check EA form to start to view the EA form.

Note: If you find the accumulated compensation amount in the EA form is not correct, most probably was the payroll history data uploaded during the onboarding process need to be checked. Contact support@swingvy.com for further assistance.