Getting started with the Mobile App
Swingvy Mobile App is very seamless as everything is at your fingertips. In the Swingvy mobile app, you're able to view events on a specific date, get employee information and much more.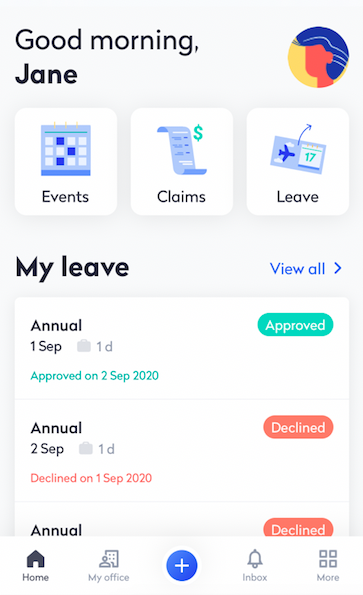 There are several pieces of information that are available in the Mobile App. At the bottom menu, there is Home, My office, Inbox, More and the + button where you can submit claims and request leave.

At My Office tab, you're able to see the employee directory where some of the employee's information is available. You can also view all offices' branch locations and addresses, the number of employee in all of the offices and their workday. At the news tab, you're able to see all the news posted by the admin or employees of the company.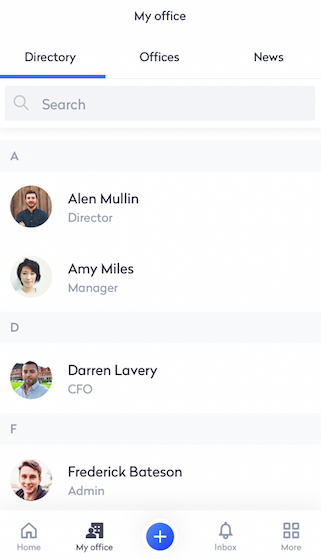 The Inbox is where all the notifications for approved and declined leaves/claims would be at.
Note:
You will also receive a notification via email for any approved and declined leaves/claims. To make tracking easier, you can also check the inbox from time to time.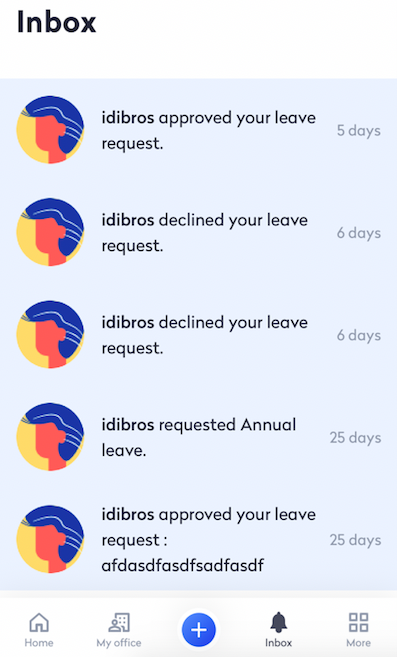 In the More menu, you can view all the features available in the mobile app. You can change your profile photo under the profile image, set push notifications, there are shortcuts to the Help Center where you can contact us, as well as the Terms of Service and Privacy Policy.