How to pay CPF
In Swingvy the bank file for CPF has been computed and is ready to be submitted to the CPF platform. Below is the step by step guide on how to pay CPF by e-Submission.
Step 1 - Go to the CPF platform
Step 2 - Select "Employer"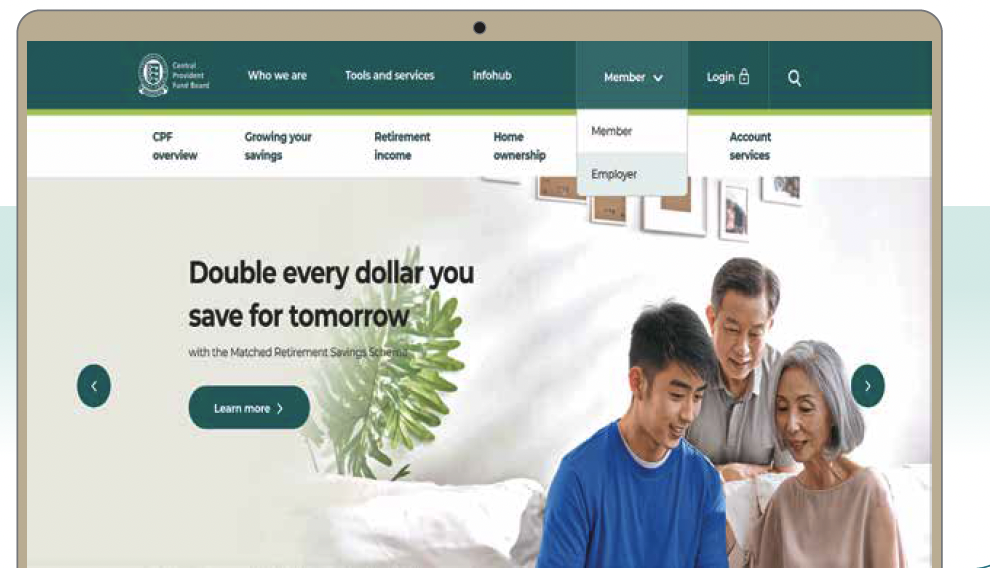 Step 3 - Click on Login, then CPF EZPay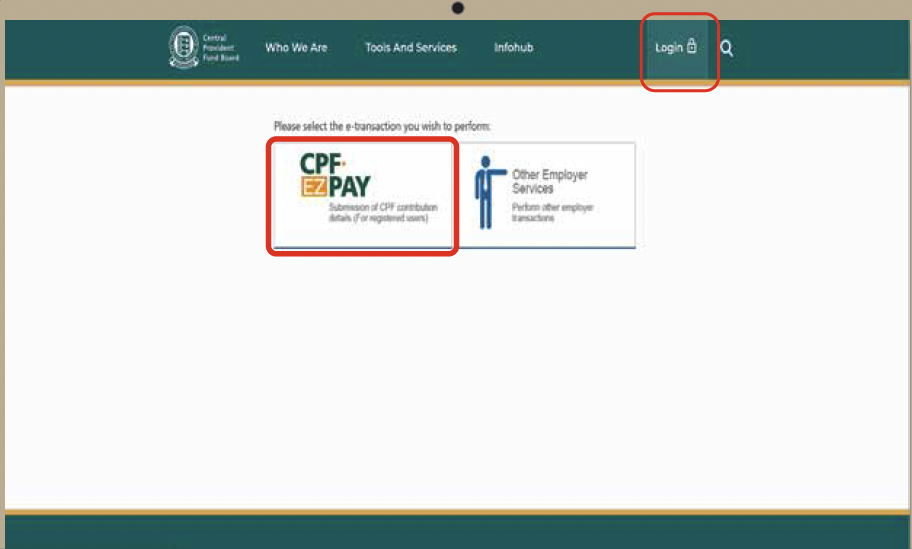 Step 4 - Select the type of business entity applicable to you and log in with your Singpass.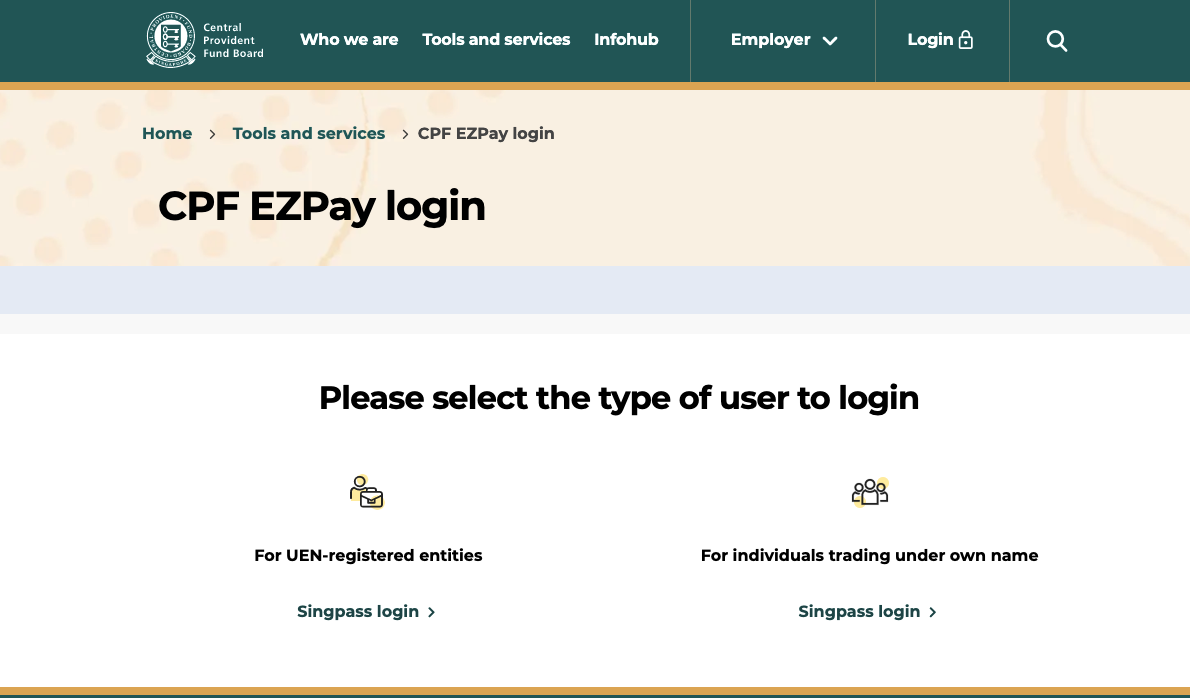 Step 5 - Select CPF EZPay (FTP).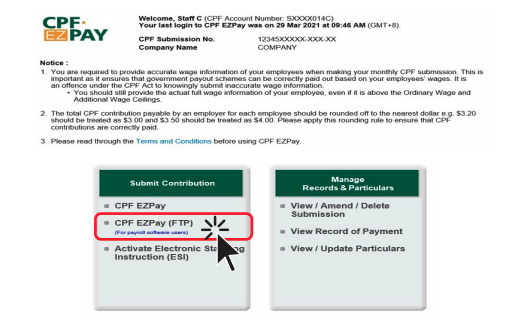 Step 6 - Click on "Browse" to select the file to be submitted and click on "Continue".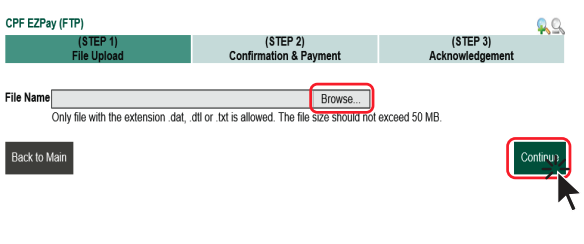 Step 7 - Check your submission before selecting Direct Debit, PayNow QR or eNETS to complete the transaction.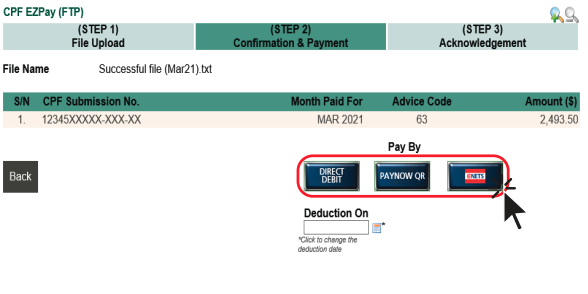 Step 8 - You have completed your CPF submission. You will receive a copy of this acknowledgement via email.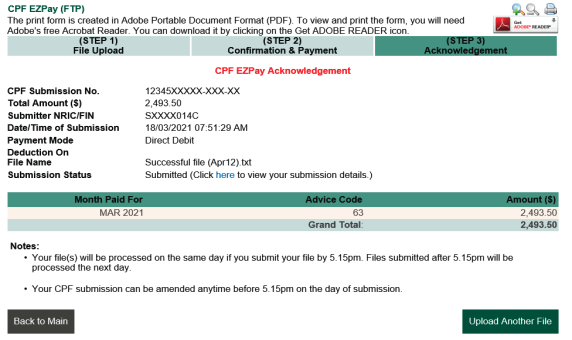 You can find the complete guide on the CPF website for CPF e-submission.