How to pay SOCSO and EIS
SOCSO can be paid via online banking, over the counter and through Perkeso assist portal. In Swingvy, the bank file generated is compatible with Perkeso assist portal. The admin can download the bank file in Swingvy and upload in the Perkeso assist directly.
Below are the steps to pay SOCSO through Perkeso assist.
Step 1: Log in to Perkeso assist portal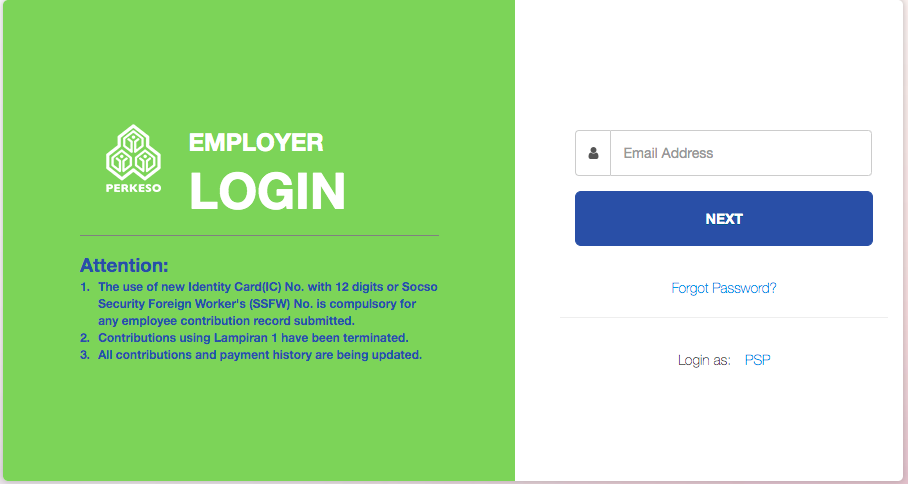 Step 2: At the My Sites drop-down menu, click SOCSO - Contribution/EIS - Contribution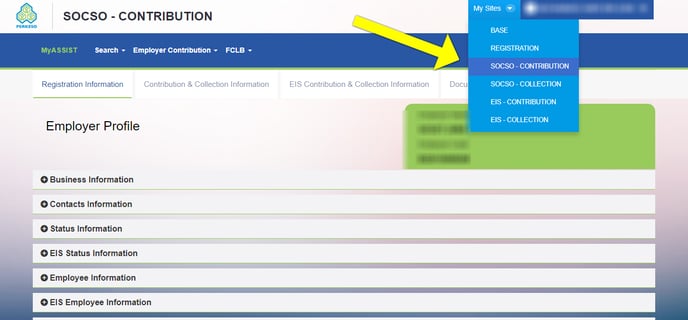 Step 3: At the Employer contribution, click Text File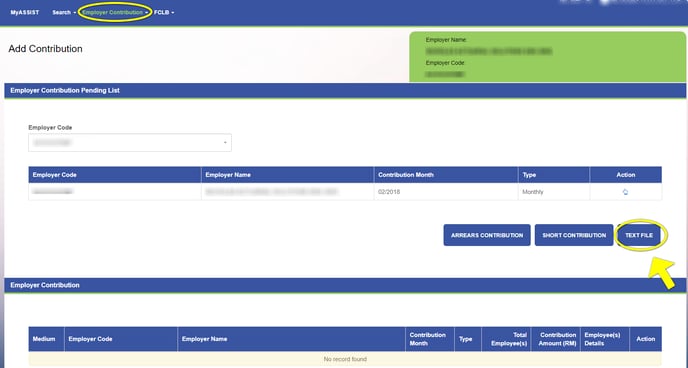 Step 4: Upload the file downloaded from Swingvy
Step 5: A message will be shown should the file be successfully uploaded
Step 6: Click submit and the 'confirm' to proceed with payment