Pull timesheet data from StaffAny simply by selecting the period of timesheet and employees.
Note: Importing timesheets will be processed only for mapped employees.
Once you have completed the employee mapping, you may proceed to import StaffAny timesheet date to Swingvy.
Step 1 - Go to Payroll > Run payroll
Step 2 - Select payroll period
Step 3 - Click on "Integration" > Import StaffAny timesheet data
Step 4 - Choose the period of the timesheet and employees

Tip: There is a timesheet locking feature in StaffAny. This is to make to protect the worked hours from any edits before running payroll. This will make your payroll processing cleaner. Timesheet Lock
Note: Only employees who are checked in Employee mapping are visible here to be selected.
Step 5 - Click on "Import"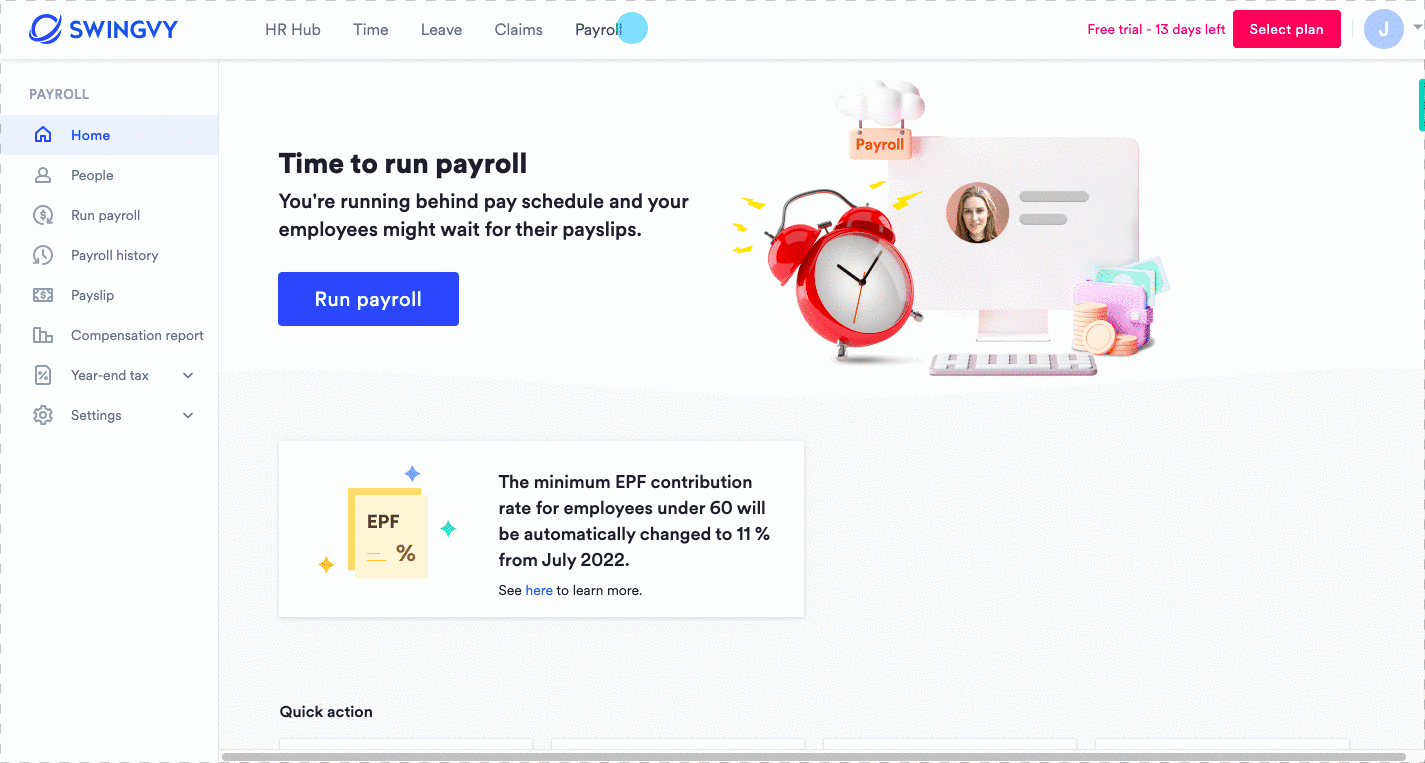 Note: It is not possible to make edits once it's imported. If you want to amend the timesheet data, please proceed with it in your StaffAny account and import a new timesheet again.

If you would like to remove the imported timesheet data from the payroll, you may use the "clean up" option and re-import the data again.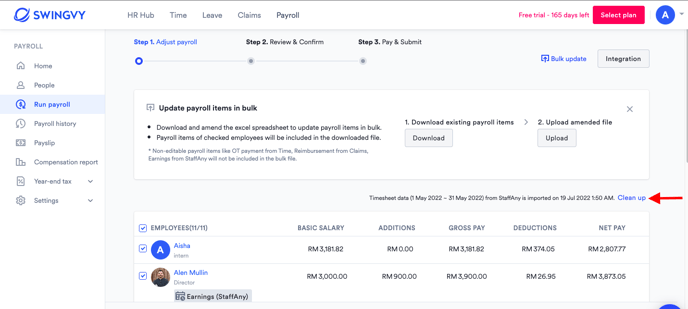 Note: If the importing is the second try: You've already imported a timesheet data from StaffAny. If you import again, this will replace the previously imported with the latest timesheet data.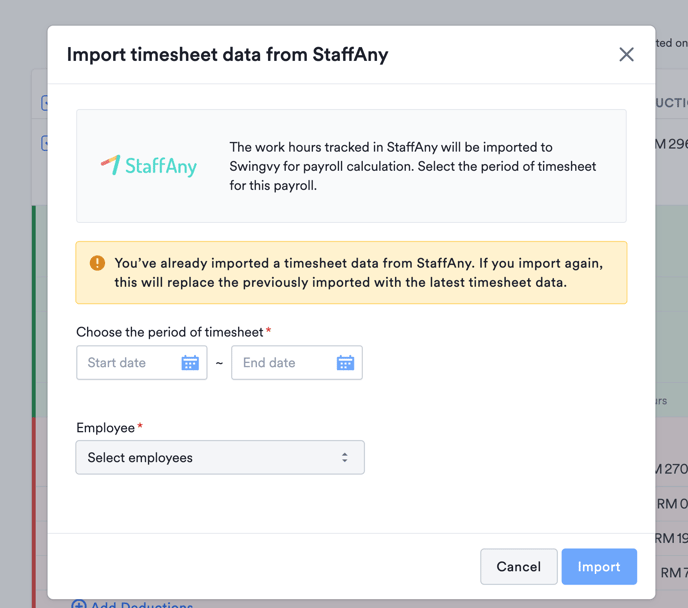 ---
Previous step: Set-up 2. Map employees with StaffAny
Next step: Import 2. How worked hours are imported in Swingvy