Leave > Settings
Organisations offer different kinds of leaves, with Paid Leaves being the most common leave type. Other common types of leave are Vacation Leaves, General Sick Leaves, and Holiday Leaves. Although employers may not be required to provide such fringe benefits, they may be legally obligated to comply with any policies or practices that grant leave benefits, either paid or unpaid, to employees.

Once you figure out the types of leave for your employee, you can start to tackle your process in Swingvy.

Step 1 - Go to Leave > Settings
Step 2 - Select leave types
Step 3 - Look for "General settings"
Step 4 - Click on "Edit"
Step 5 - Make the amendment
Step 6 - Click on "Save"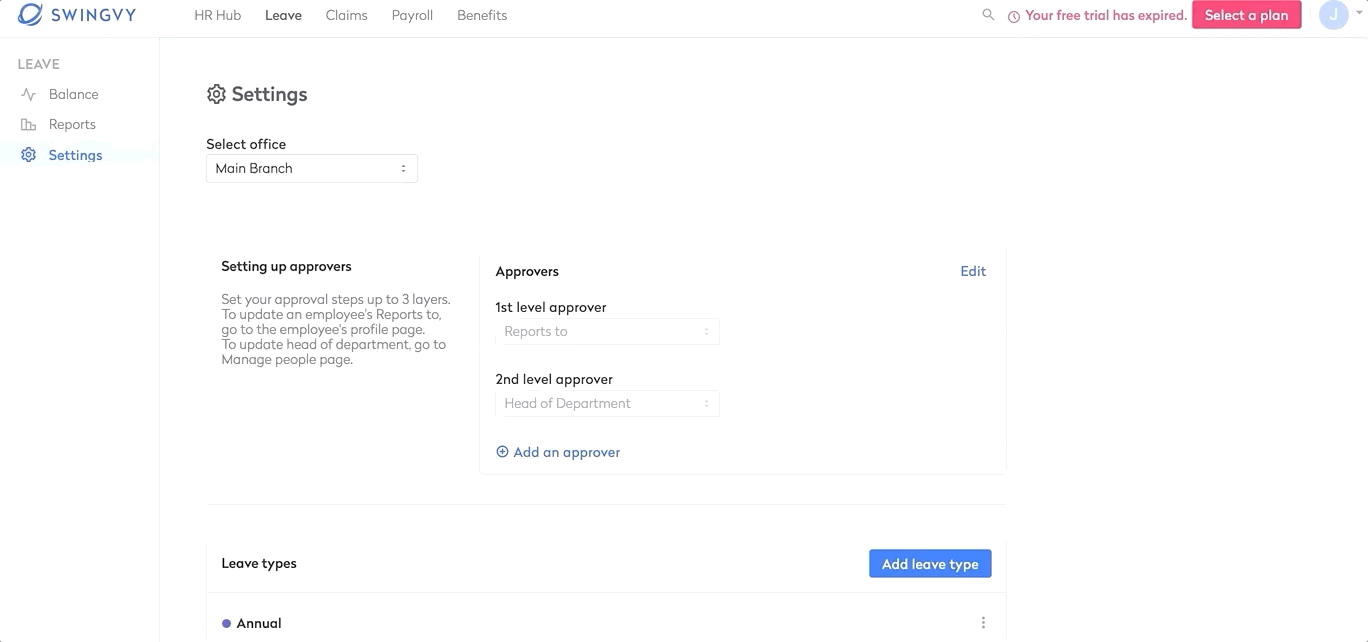 In detail, here's what you can control in the leave general settings:
1. Edit leave types name
Once a leave type has been created and you can change the leave name here:


2. Set the minimum time to request
In Swingvy, it's possible to set the minimum time that employees can request for hourly leaves with the lowest duration being 30 minutes. You can set the hourly leaves based on the company policy. The hourly leave follows the normal working hour, 8 hours a day. The leave balance will be displayed in the form of XXdXXh. The indicator for "d" and "h" is for day and hour respectively. There are 3 options to set the hourly leave and the default minimum time to request is 4 hours:
Half-day (4 hours)
1 hour
30 minutes (0.5 hours)
Note:
The working hours a day is 8 hours. If the employee applied for 8 hours of leave, it will be counted as full day.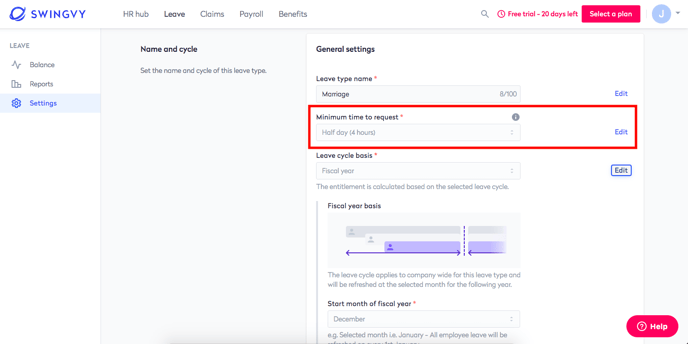 3. Define your leave cycle basis
A leave cycle is the 12 month period on which time off is calculated and granted to employees in accordance with their employment contract. There are 2 types of leave cycle to choose from: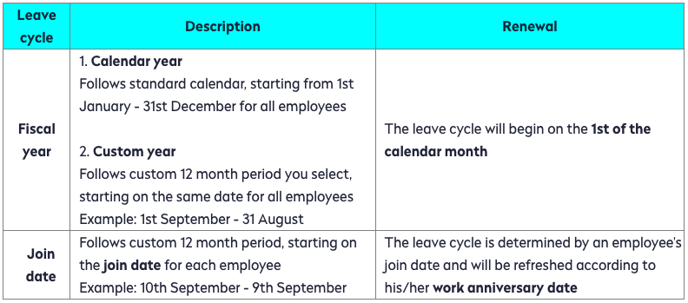 Fiscal year: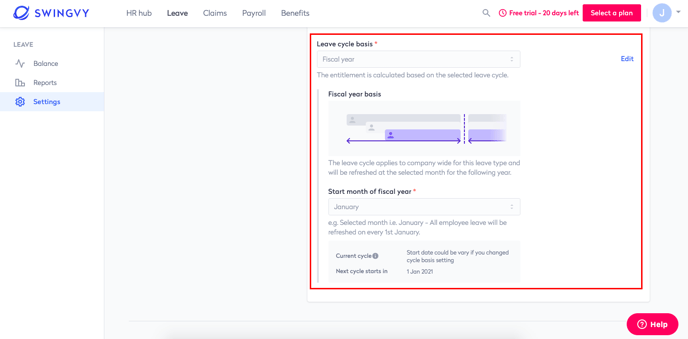 Join date: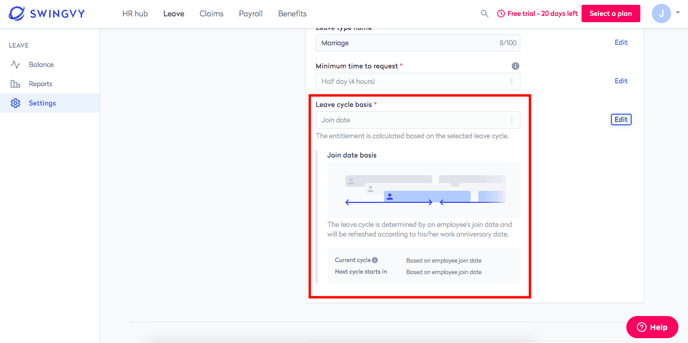 Note:
1. Leave types will require separate general settings.
2. All leave balances will be renewed when the new cycle begins.