Manage calendar permissions
HR Hub > Calendar
To manage your calendar, just click "Manage Permissions" in the Calendar tab.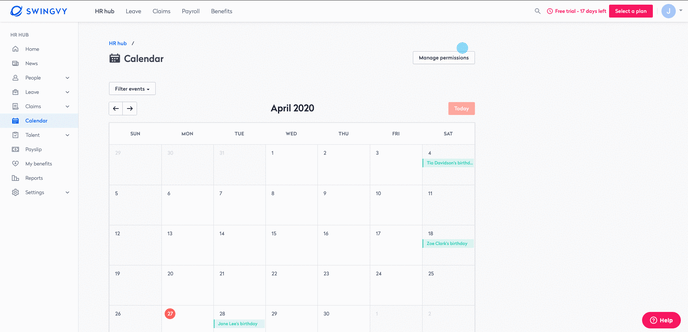 You will be redirected to the Permission settings page. Follow these steps:
Step 1 - Click "Edit Permission" (Employee)
Step 2 - Scroll down to Leave
Step 3 - Refine the permission by picking one of the below options:
All leaves - your employees will have full visibility of who's on leave in your company.
Department & Personal Leave - your employees only can see their personal and their department leave.
Personal leave - your employees can only see their own leave.