Request for leave
HR Hub > Leave > Request
To request for leave please follow the below steps:

Step 1 - Go to Leave > Request
Step 2 - Look for Request leave
Step 3 - Select leave type
Step 4 - Select leave start & end date
Step 5 - Fill in the leave reason (if required)
Step 6 - Attach file (if required)
Step 7 - Select approver (if required)
Step 8 - Add CC - you can inform your colleagues that you are going on leave (if required)
Step 9 - Send Request
Types of leave
There are 4 types of leave available in Swingvy:
1. All-day (full day)
2. AM (half day in the morning)
3. PM (half day in the afternoon)
4. Hourly leave (if the company has the hourly leave policy)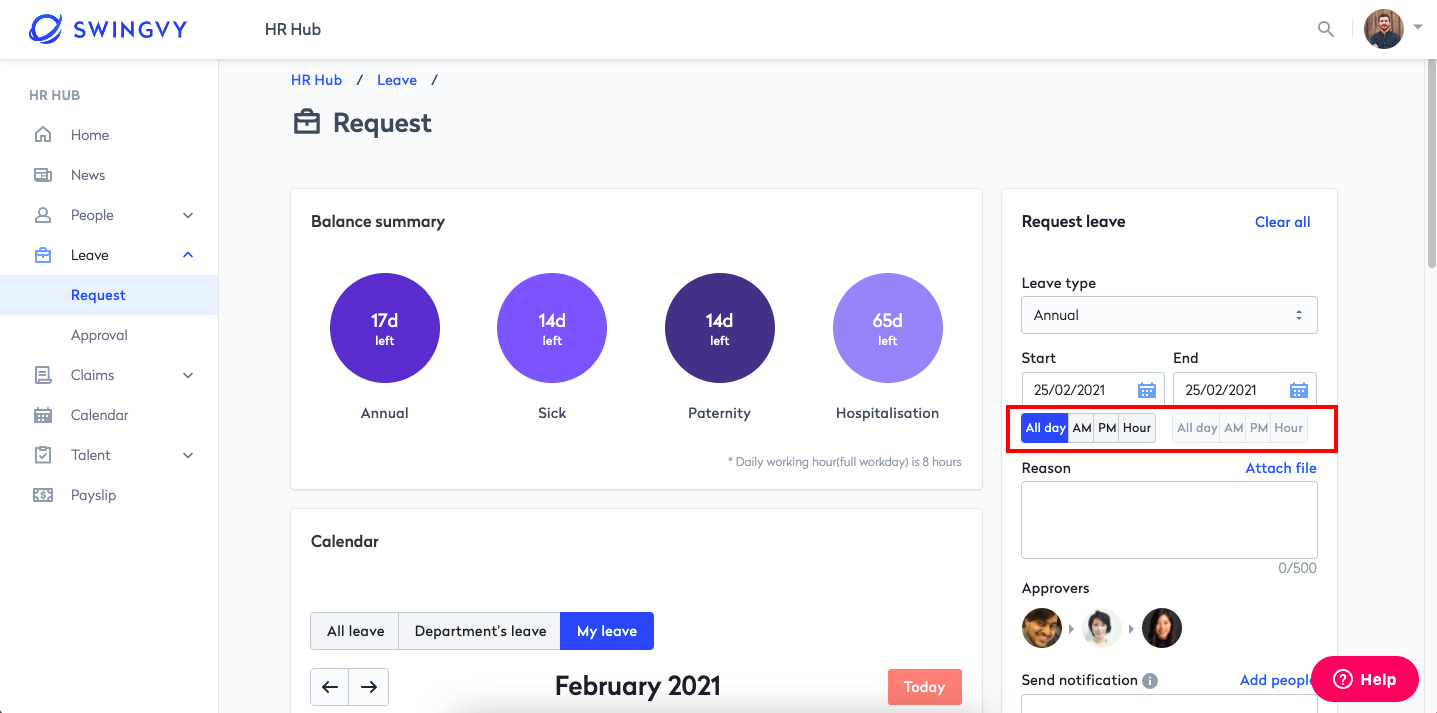 Request for leave using web login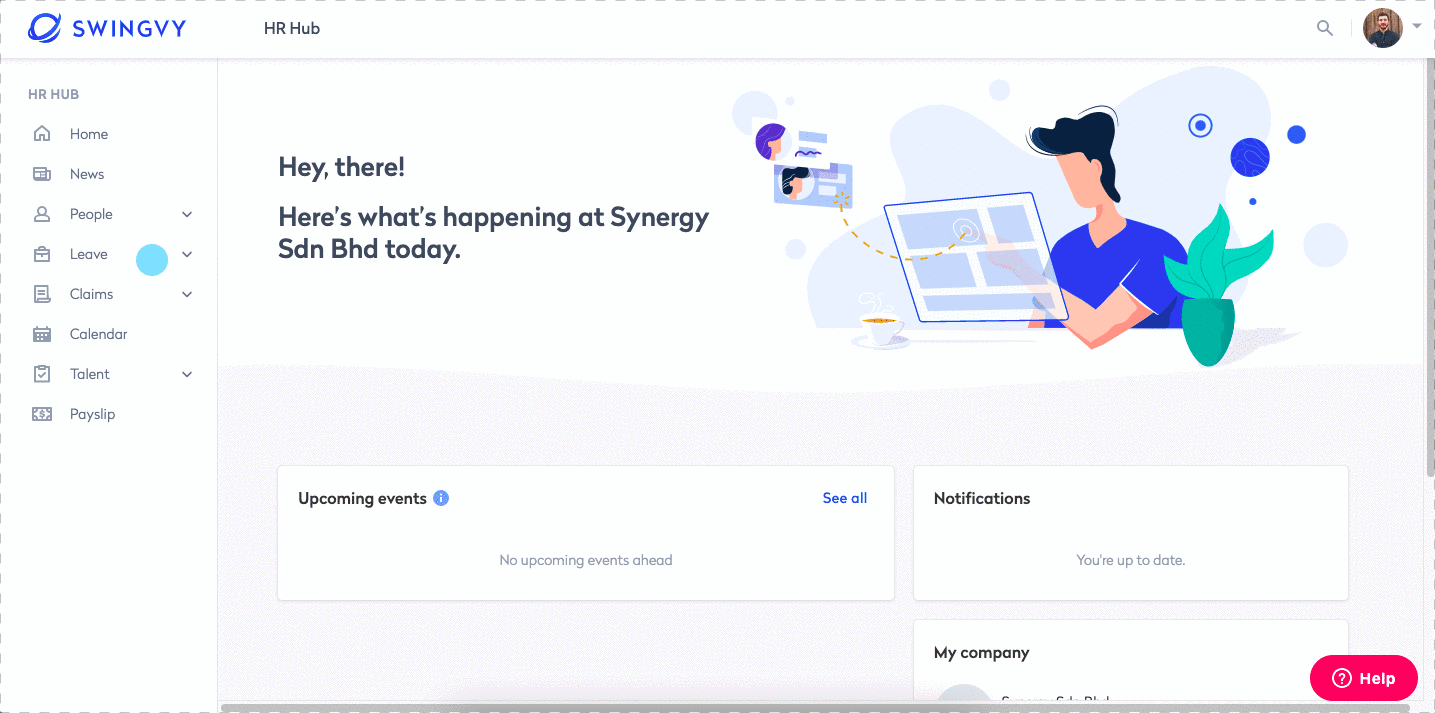 Note:
1. Select the colleagues if you wish to notify about your leave once it is approved.
2. Only the HR admin can assist to delete your approved leaves.
See also