Set up annual leave proration
If you have a new employee hired or an employee resigning in the middle of the year, you may want to entitle prorated amount of leave for them based on your internal policy.
Swingvy provides different proration options depending on your leave cycle basis.
You can configure proration settings for both Annual and Custom leave types:

Step 1 - Go to Leave > Settings
Step 2 - Select leave type
Step 3 - Look for the "Advanced settings" section
Step 4 - Click on "Edit" next to "Prorate accrual"
Step 5 - Make the amendment
Step 6 - Click on "Save"
If your company practices leave cycle by fiscal year, you will see three options: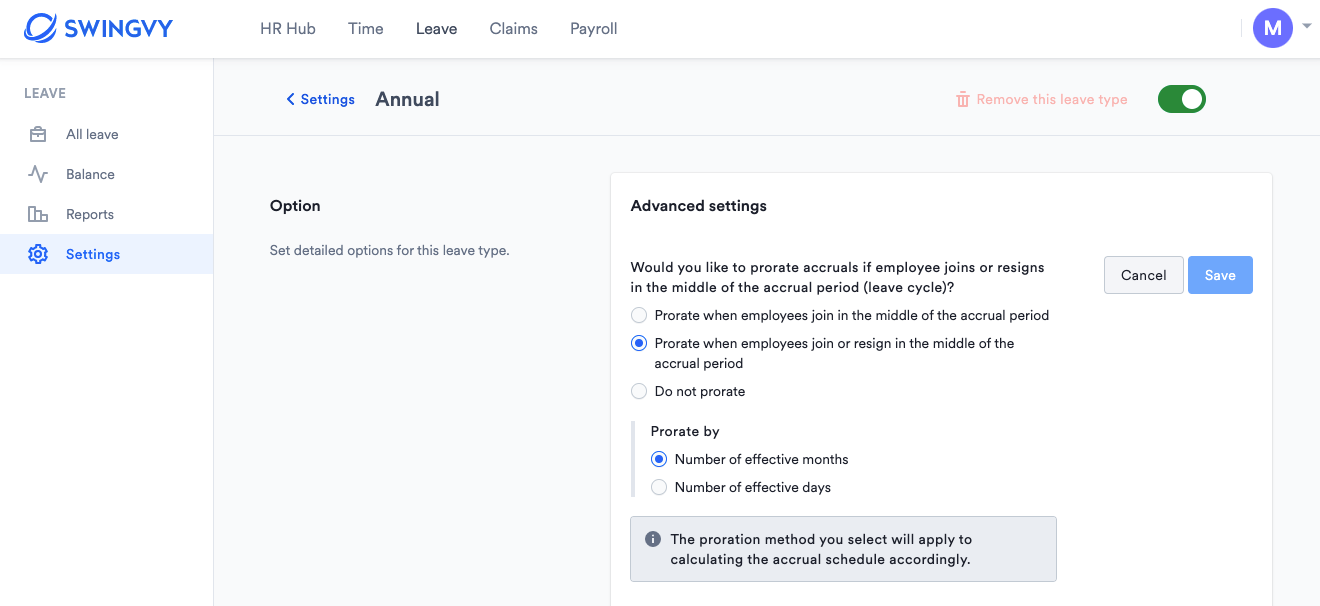 1) Prorate when employees join in the middle of the accrual period
2) Prorate when employees join or resign in the middle of the accrual period
3) Do not prorate
If your company practices leave cycle by join date, you will only see two options since proration does not need to apply to new hires: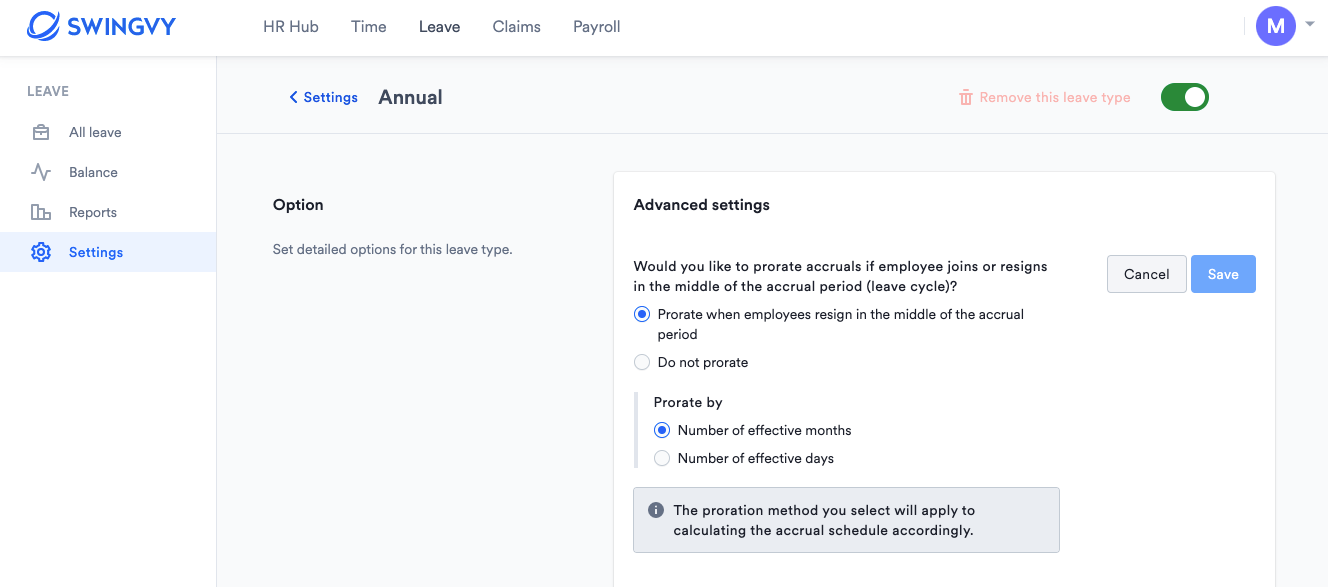 1) Prorate when employees join or resign in the middle of the accrual period
2) Do not prorate
Once you choose one of the options, you will see an additional configuration option to prorate either by months or by days. The prorated amount will be calculated as the following:
Prorate by the

Number of effective months

New joiner




Resignee


Prorate by the Number of effective days


New joiner

Resignee