Upload bank file to Standard Chartered
The bank file in Swingvy is following the format for Standard Chartered Straight2bank. You can download the CSV file from step 3, payment and submission, of the Run payroll page.
Before downloading the file, please ensure in the settings the bank file format selected is iPayment-CSV.

To download the file, please ensure to enter the correct value date.

Then, you can make payroll submission to Standard Chartered Straight2Bank Classic. Please follow the below step for the next action:
1. Log in to Straight2Bank Classic.
2. In the Menu, go to Cash > Upload > Transaction.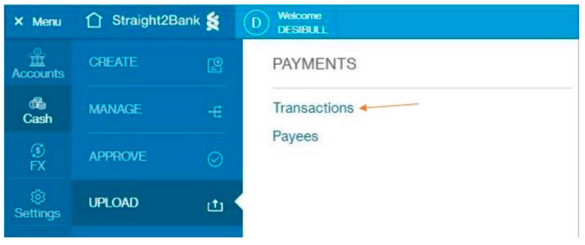 3. Then, choose the CSV file that is downloaded from Swingvy and upload it accordingly.
6. You will see the progress of the file uploaded.

There are a few statuses of the file. Please refer below to the status and explanation: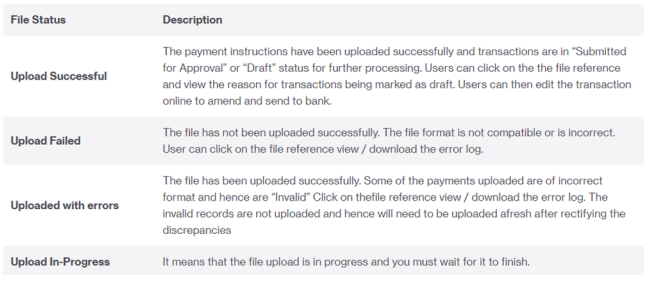 Once the payroll file is successfully uploaded, the Authoriser can log in to Straight2Bank to approve the transaction.
Related link:
Straight2Bank payroll payment guide