Upload bank file to Malaysia Public Bank
There are two types of platforms for Public Bank which require a different setup and both file format is available in Swingvy.
Payment/Transaction Type: Choose the type of payment from IBG, Rentas or Bankers Cheque/Demand Draft (BC/DD).
Organisation code: Three characters (XXX), an alphanumeric abbreviation that is provided by the bank. Existing Autopay customers use the same code.
Crediting Date: Date when the payments should be deducted from your account.
Note: The bank file generated for Public Bank is the payroll file for salary payments and is named BIF. For PCB the file is named PCB-Month_2018.TXT
Step to upload the bank file to PB enterprise
Step 1 - Login to PB Enterprise and select 'File Upload'
Step 2 - Click the dropdown menu of ECP Payroll and select ECP Payroll Upload
Step 3 - Choose the account, file, and processing time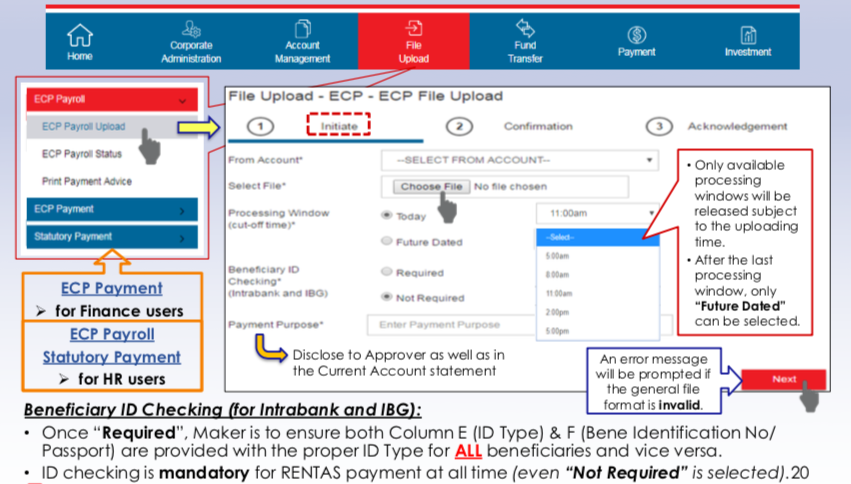 Step 4 - Confirm all details is correct and click Submit
Step 5 - After submitting, you will need to check the ECP file status either it is successful
Swingvy tip:
You can contact Public Bank customer support if you encounter any error.
Email: customersupport@publicbank.com.my
Hotline: 03-2179 9999