Calendar integration
HR Hub > Calendar > calendar integration
Swingvy allows you to easily connect your company calendar with Google, Outlook, or iCal. Meaning your team has full oversight on people's holidays, sick days, and new joiner start dates from their preferred calendar.
Configuring integration
Step 1 - Go to HR Hubs > Calendar and click Calendar integration
Step 2 - Copy the links from the respective calendars ( All leave, department leave, or office holiday)
Step 3 - Paste it to your preferred calendar (Google, Outlook, or iCal) (scroll down to learn more)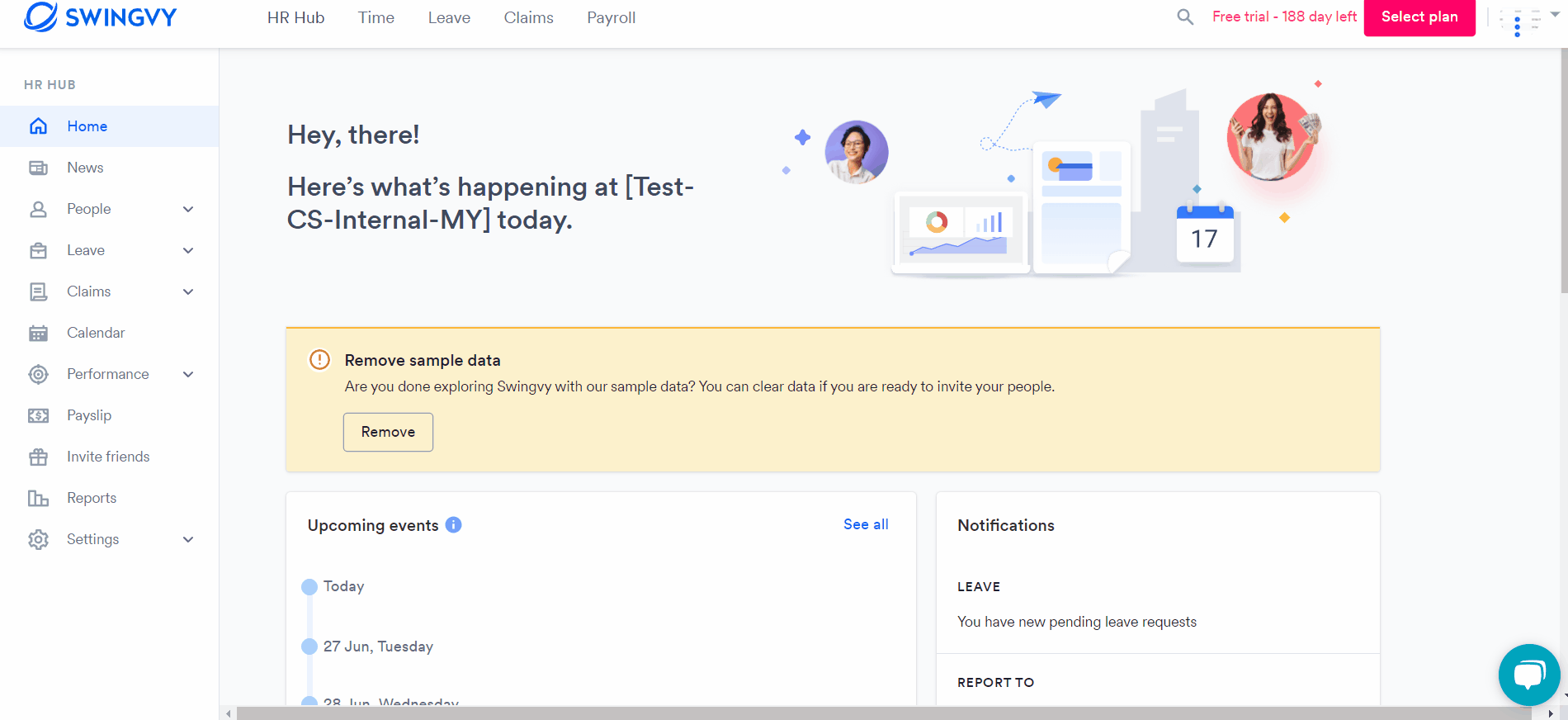 Integrate with Google Calendar
Step 1 - Generate calendar link from your Swingvy
Step 2 - Head on over to your web calendar and click on the plus next to other calendars
Step 3 - Select From URL
Step 4 - Then all that's left is to paste the link and click Add calendar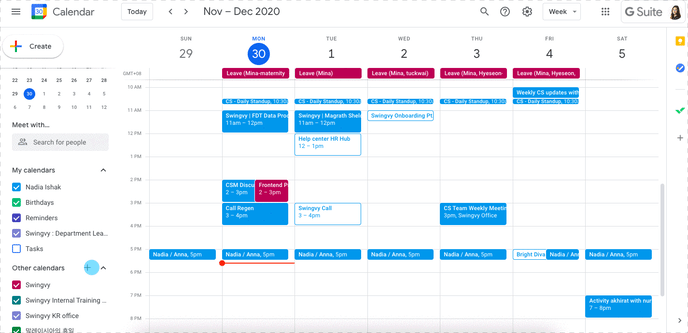 Integrate with Outlook Calendar
Step 1 - Sign in to Outlook.com
Step 2 - At the bottom of the page, select calendar
Step 3 - In the navigation pane, select Add calendar
Step 4 - Select Subscribe from the web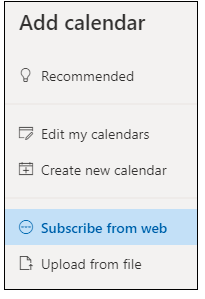 Step 5 - Enter the URL for the calendar
Step 6 - Add the calendar link and give it a name
Note:
Please note that changes of events may take up to 12 hours to be reflected in your calendar due to the policy of individual calendar programs.
See also