StaffAny Rostering & Time tracking
Set-up 2. Map employees with StaffAny
Employee mapping needs to be processed to import the timesheet data from StaffAny.
In this section, you will match your employees on Swingvy with staff on the StaffAny account.
Step 1 - Click on "Edit" right next to Employee mapping
Step 2 - Tick

on Swingvy (Employee) if you would like to map all employees or you may select certain employees
Tip: If you want to un-map the connection, please simply uncheck them. As long as they're ticked, they need to be mapped with staff.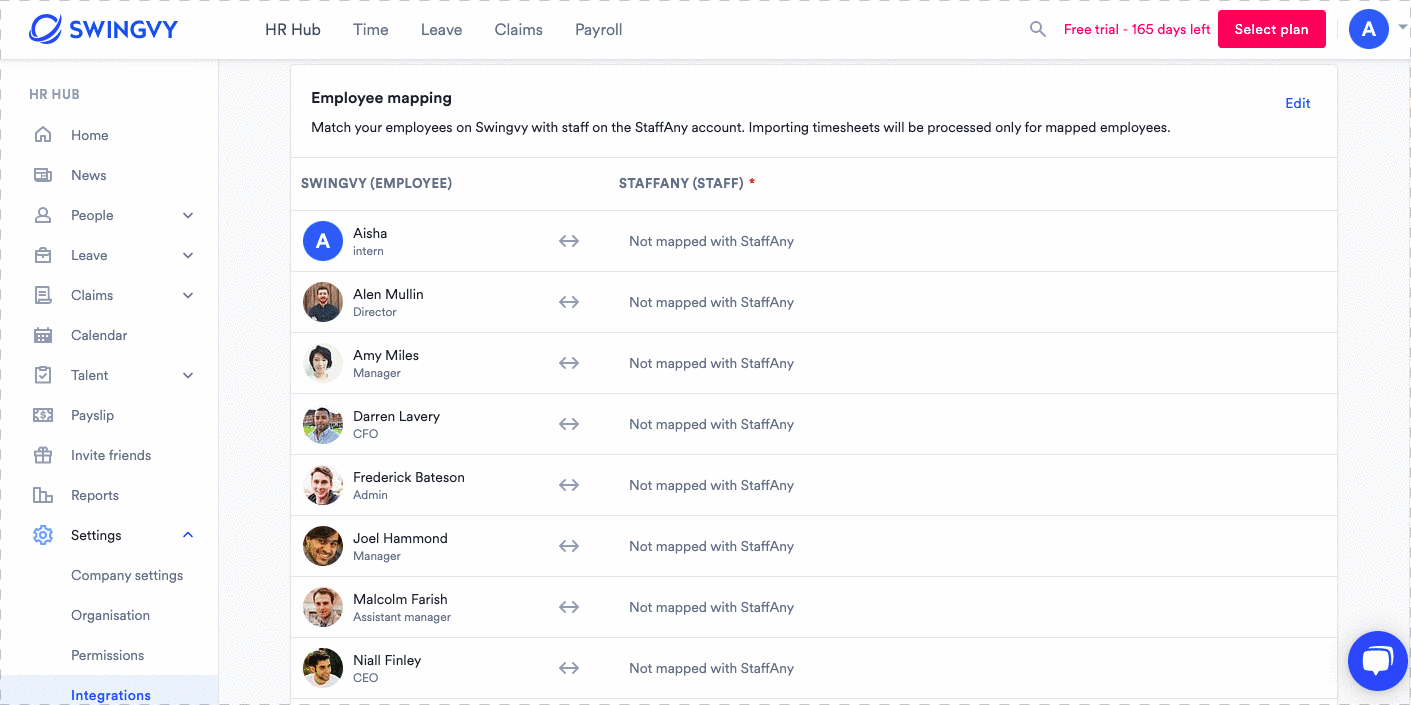 Note: You will need to match the Swingvy (Employee) to StaffAny (Staff) individually.
Step 4 - Go to the "Payroll" and then the "Integrations" button will be displayed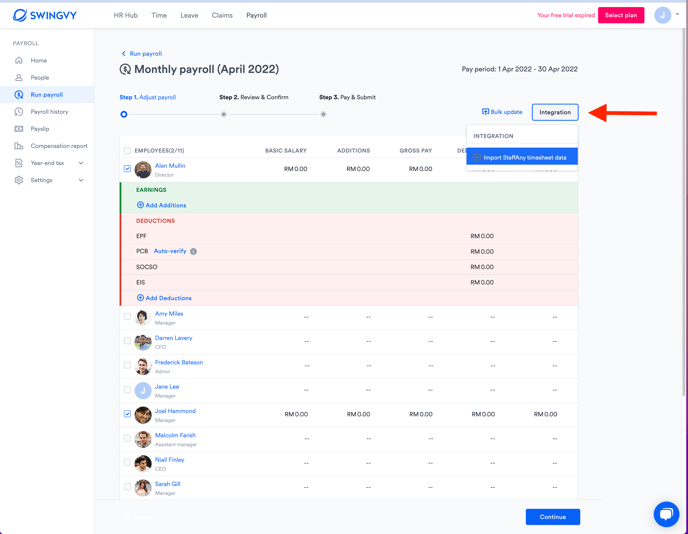 Why basic salary is not visible?
As long as the employee is mapped with StaffAny (even before importing a timesheet data), the "Basic salary" row will be removed automatically. It's because the basic salary will be imported from StaffAny.

Example: The basic salary for Alen Mullin is removed because he is a mapped employee with StaffAny user while Amy is not.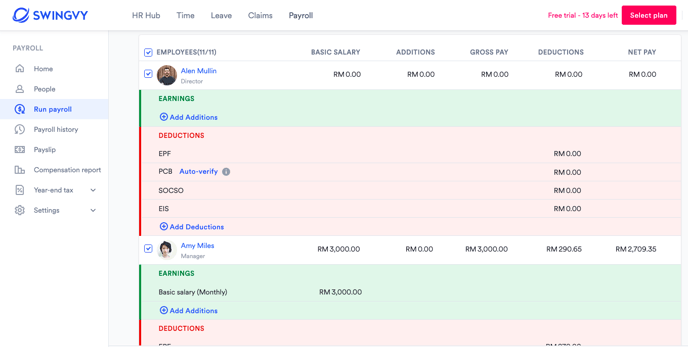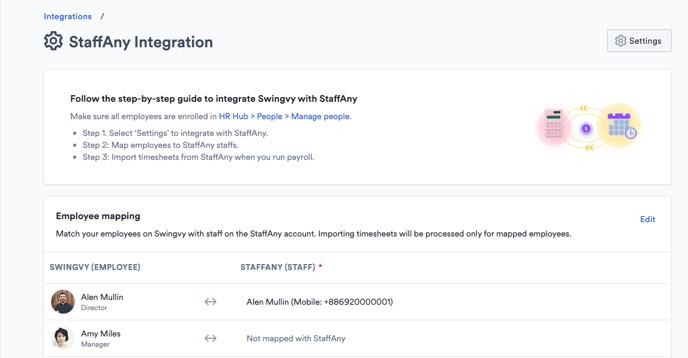 ---
Previous step: Set-up 1. Connect Swingvy to StaffAny