Get started with Swingvy Payroll
Payroll add-on is available with the Swingvy Standard and Swingvy Premium plan. Contact the Swingvy team from Monday to Friday 9 AM-6 PM (MYT/SGT) (exclude all Malaysia & Singapore public holidays) if you have any inquiries.
If you've no experience dealing with paychecks, deductions, and payroll taxes, we strongly recommend that you let us help you get started. This guide will help to make sure everything is updated correctly. Swingvy simplifies the actual mechanics of setting up and running payroll, but there's still a basic item set up that will make the payroll running smoothly.
Before you begin, please find the suggested information listed in the company section of the Payroll Settings.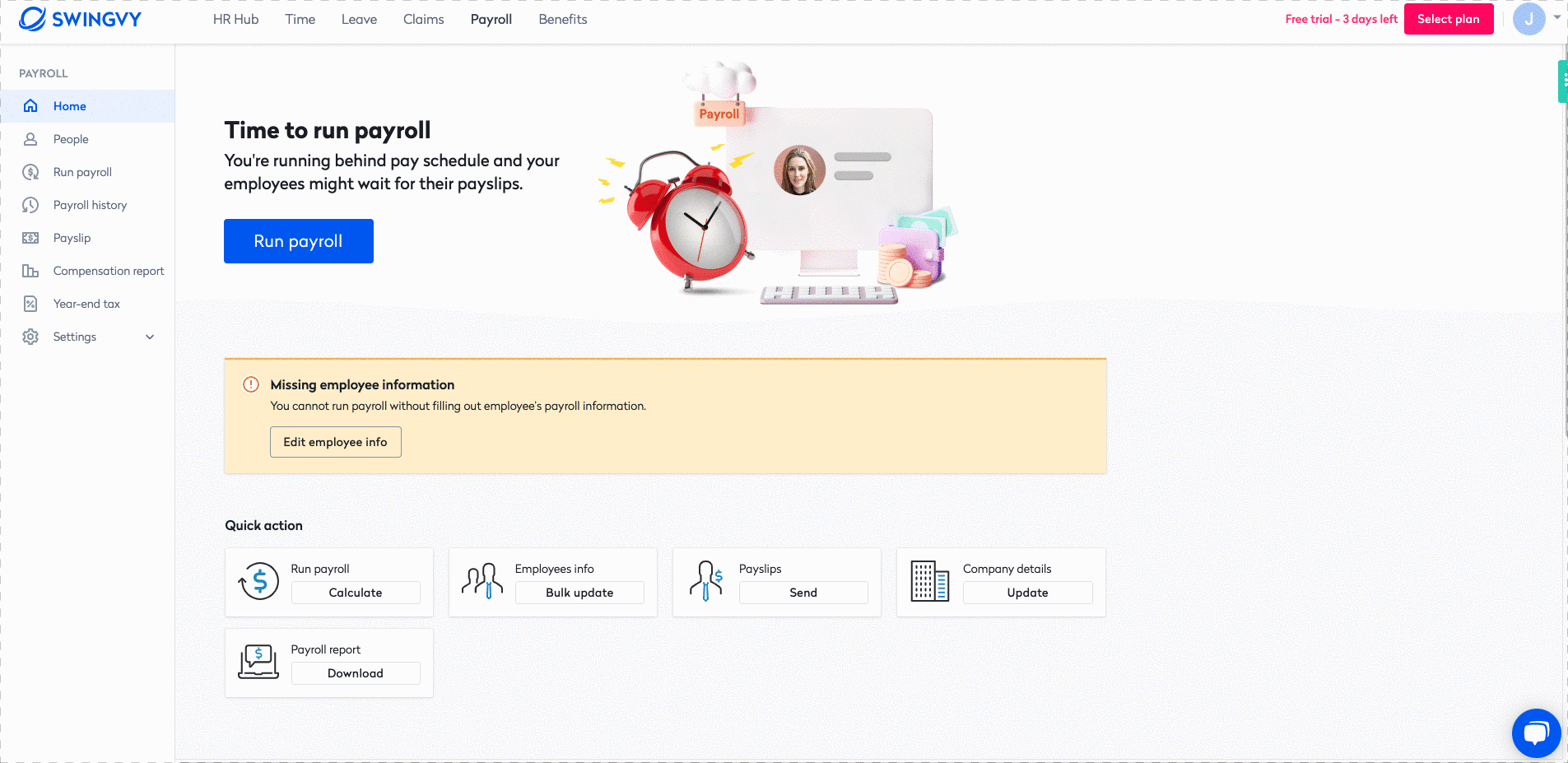 Step 1 - Fill out your company information
Step 2 - Add your company's bank account
Step 3 - Set up a payday & salary proration
Step 4 - Add & Fill out your employees' payroll information
Upload necessary data into Swingvy
Once you complete all these steps, you can start to run payroll