In Swingvy, removing or terminating a resigned employee from the system is not hard at all. Please be advised that this activity may affect your upcoming billing amount. At the end of your monthly anniversary, Swingvy automatically checks the number of invited employees your account has and makes the necessary adjustments.
Refer to this
billing
article to learn more.

Follow these steps to terminate your employee from your account at Swingvy:
Step 1 - Go to HR Hub > People > Directory
Step 2 - Look for the employee's name and click on the "⋮" button to view the available action
Step 3 - Click on the "Schedule termination"
Step 4 - Select the off-boarding date (termination date)
Step 5 - Click on "
Terminate
" to save the changes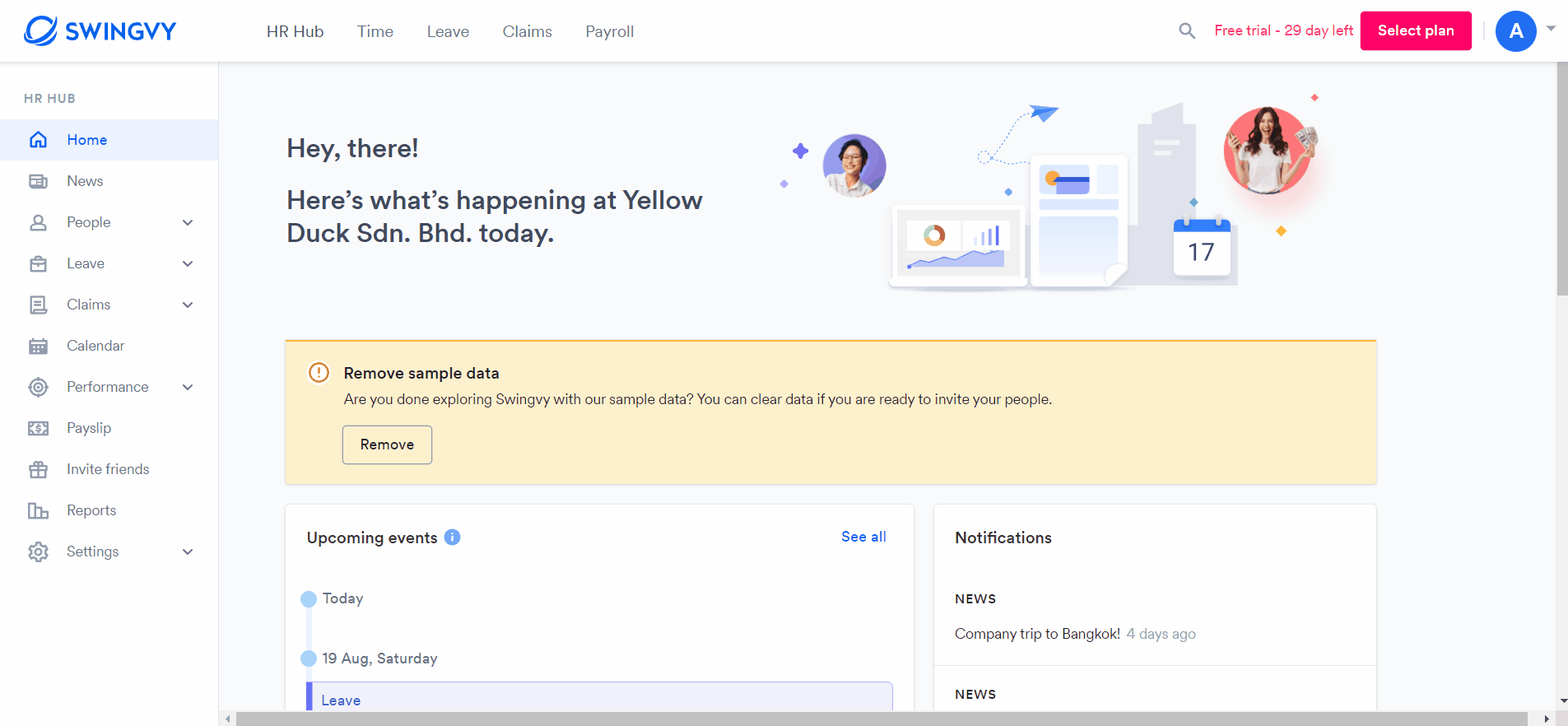 For an annual subscription, you will receive an email notification when terminating a user: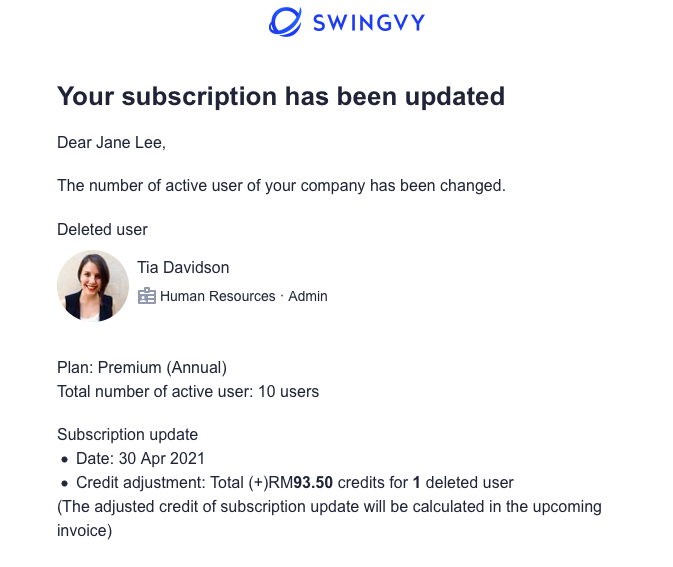 Additional notes:
If the resigned employee is an approver for certain modules in Swingvy, please change it to the respective approver on the resigned date. This is to avoid all pending requests to be sent to the Admin.
You can check out the below steps on how to set the Head of Department and 'Reports to' person:
Head of department:
HR Hub > People > Directory

> Click on the pencil icon to set the role as head of department

Reports to:
HR Hub > People > Directory >

Click on the pencil icon to select the reporting manager/'reports to' for the employee.

Leave/claims approved by the designated person:
Change the approver to the new approver before setting the designated person to resign.
See also:
Note:

The employee's account will be deactivated after the off-boarding date.
You can only terminate an active employee.
In the event you need to terminate an employee with the onboarding status, please contact Swingvy Customer Success team via support@swingvy.com to activate the account before you can proceed with the termination.